Miramichi Fishing Report for Thursday, May 14, 2015
There are still some spring salmon in the system, but they are getting ready to pack their bags for their trip to sea.  Striped bass are beginning to hit stride and should shift to a higher gear as the water warms.  There are some black trout to be had, and it won't be long before the early salmon and sea trout runs begin.
A reminder that angling on scheduled rivers and scheduled times require fly-fishing with a single barbless hook only.  However, there are some streams such as Renous where spin-casting is permitted from mid May to the end of the month during what is known as a "trout period". (I do not have this year's regulation booklet yet, so be sure to check the actual dates and rivers involved to make sure you are fishing legally).
[wp_bannerize group="doug1″]
W. W. Doak and Sons in Doaktown said there were still some spring salmon around with anglers averaging 3 to 4 a day, but there were not a lot of anglers out.  The water was cool and clear, and had dropped three to four feet, but was still at a very good level.  There was a mix of salmon and grilse with slightly more salmon.  Anglers were also picking up some black trout.
Flies of choice were Christmas Trees, Renous Specials, Gray Ghosts and Smelts.
Derek Munn of Ledges Inn in Doaktown and Mountain Channel in the Rapids area said there were still spring salmon around, but not a lot of anglers.  They were seeing a lot jumping, which often means they are ready to head out.  Anglers were averaging 5 to 5 a day.  The water was cold and clear, and perfect height for the time of year.  There were a few black trout in the 12-14 range.
Flies of choice were Black Ghosts, Mickey Finns and Marabous.
Herb Barry Sr. of Herb's Fly Shop on the Station Road in Blackville said angling was not really good.  There were still some spring salmon around with a mix of grilse.  Anglers were averaging around three a day along with some black trout.
Flies of choice were Silver Smelts, Gold Smelts, Gray Ghosts and Black Ghosts.
Curtis Miramichi River Outfitting in Blackville said there were not a lot of anglers around, but those that were, were still catching fish with an average of four to five a day.  Anglers were reporting seeing more jumping fish.  The water was a very good level and clear.  A few black trout in the two to three pound range were reported.
The next fly-Fishing School is scheduled for May 23 at a cost of $95.00 per participant.  There were still some openings (506) 843-2481.  They felt the water was still too cold for comfortable canoeing.
Flies of choice were smaller streamers in the No. 2 and 2 ott sizes.  Patterns were Black Ghosts and Maggotts Smelts.
George Routledge of George's Fly Shop at the Mouth of Renous in Quarryville said angling was very poor with almost no catches and very few anglers.  There might have been the odd salmon and a few small trout.  The island was starting out Tuesday, but rain might keep it under for a few more days.  However, the water was in good shape.
Flies of choice were Black Ghosts, Renous Specials, Mickey Finns and Golden Eagles.
Jim Laws of Miramichi Hunting and Fishing in Newcastle, Miramichi reported a few spring salmon and some striped bass in the Nelson area and between the Anderson and Red Bank Bridges.  Here and there, now and then there were other bass hot spots, but the water was staying cold and many of the usual spots were not fishing well.
Flies of choice for salmon were Renous Specials, Christmas Trees, Black Ghosts and Golden Eagles. Bass preferences were rubber lures that were bright.  He was also expecting some "scent" to arrive at the shop in the next few days.
Syd Matchett of Trout Brook Fly Shop on the Northwest Miramichi said angling was quiet early this week, but the weekend had been decent with two boats reporting five salmon, six grilse and seven trout.  There were not a lot of anglers out, so boats could easily move to well-known spots and pick up a fish or two.
Well known Miramichi lady golfer had some real excitement on the river.  She thought she had hooked a shark and was screaming excitedly.  However, upon landing her catch it turned out to be only a very good-sized bass.
Flies of choice were Christmas Trees, Blue Smelts, and the Winnipesauke Smelts
Debbie Norton of Upper Oxbow Outdoor Adventures on the Little Southwest Miramichi said there were still some salmon and grilse around.  Angling picked up Saturday and they were picking up a few each day.  Norton said they were taking on top of the water which meant they would soon be on their way out.  There were no reports of fresh salmon yet, but it was getting close to the time for the first arrivals.  Bass were still being caught in decent numbers.
Flies of choice were Flame-Throwers and Rabbit-Strips.
Mark Hambrook updated some of the activities of the MSA.  He said that the smolt wheels were in place and tagging was ready to begin for the out-migration.  Wheels have been placed at Trout Brook and the Mouth of the Sevogle on the Northwest, at Upper Oxbow on the Little Southwest, about a kilometer up from the Mouth of the Cains and at Rocky Brook on the Main Southwest.
Hambrook also noted that the MSA have a recapture net just above the Centennial Bridge in Miramichi where tagged smolt will be captured and data recorded to get a read on the number of smolt making it that far.
Hambrook said they had installed 17 transmitters on out-going kelts to record their survival at sea.  He was planning to tag more yesterday.
So with some spring salmon still around, the striped bass starting to get into gear and some black trout around, it is time to get out and "on the water".
Don't forget to show your support for our sponsors, because without them, this column would not be possible.
Check out Deals 4 U in Miramichi for your grocery needs, and good Cuban cigars to celebrate getting back to the rivers and the Stanley Cup playoffs. Register now for your chance to win up to $5,000 in the Miramichi Striper Cup fishing tournament being held from May 29-31.
ANY FINANCIAL CONTRIBUTIONS TOWARD HELPING WITH THIS COLUMN ARE GREATLY APPRECIATED. Click here to donate now. A SPECIAL THANKS to all who made contributions last season.
If you would like to sponsor this column, give us a call at (506) 352-7668 or email .
[wp_bannerize group="doug3″]
Atlantic Salmon Federation News
Friday, May 8, 2015
ASF Rivernotes Focuses on the Miramichi
~~~~~~~~~~~~~~~~~~~~~~~~~~~~~~~~~~~~~~~~~~~~~~~~
ASF Rivernotes finds that salmon that have overwintered in the Miramichi are in good condition as they prepare to return to sea. Read more
http://atlanticsalmonfederation.org/rivernotes/
ASF Research Blog – Updates on the scope of the research program now being carried out in our salmon rivers.
http://asf.ca/research-in-the-field.html
Saving Our Salmon
~~~~~~~~~~~~~~~~~~~~~~~
Paul Smith provides perspective on salmon conservation after having listened in on the St. John's hearing of the Ministerial Advisory Committee on Atlantic Salmon
http://asf.ca/saving-our-salmon.html
Court Orders Safeguards to Prevent Salmon Farm Diseases
~~~~~~~~~~~~~~~~~~~~~~~~~~~~~~~~~~~~~~~~~~~~~~~~
An important decision in Federal Court says salmon farms cannot transfer fish to pens if they have a disease. The ruling has implications on both coasts.
http://asf.ca/court-orders-safeguards-to-prevent-salmon-farm-diseases.html
Salmon Poacher has Bad Day in Court
~~~~~~~~~~~~~~~~~~~~~~~~~~~~~~~~~~~~~~~~~~~~~~~~
A salmon poacher in Newfoundland lost his truck and boat, and gained a $3,000 fine on being convicted. Read more:
http://asf.ca/loses-truck-and-given-3000-fine-for-salmon-poaching.html
Thought for the Week: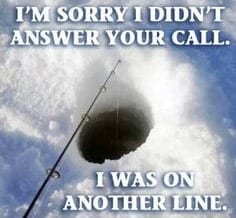 Until next week
TIGHT LINES
DOUG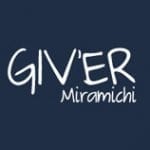 Giv'er Miramichi is about "What's up, what's new, what's happening". We are focused on building people up, supporting one another and celebrating our successes.