Napan Hosts RCMP Musical Ride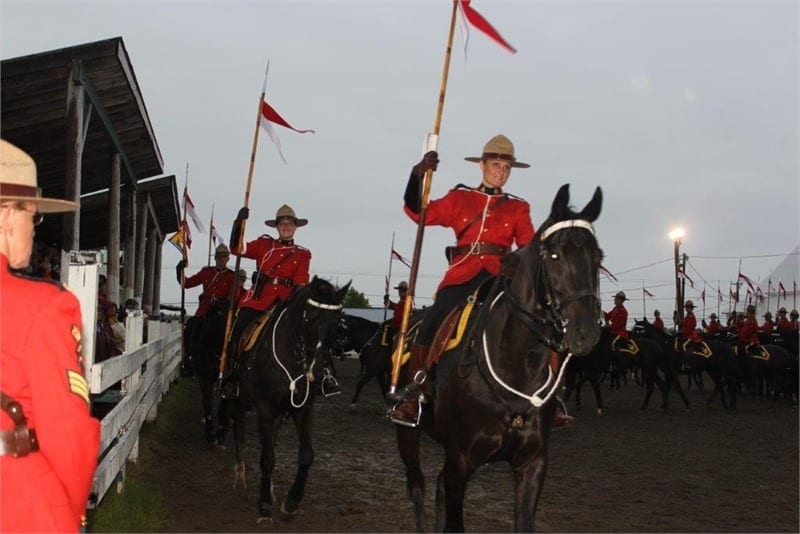 Two sold out shows of the famous RCMP Musical Ride took place on June 8th and 9th at the Napan Fair Grounds. Arguably one of the most recognized symbols of Canada with its famous look of black horses being rode by RCMP in their red uniforms, it was a spectacular show to watch.
The Musical Ride dates back to the early days of the North-West Mounted Police. The show consists of 32 horses and riders performing numerous cavalry drills set to music. All riders are experienced police officers from across Canada. Each member of the Musical Ride is a volunteer for this special duty and many had no experience around horses prior to being chosen to serve on the Ride. It is a unique opportunity to represent the force as a goodwill ambassador across Canada and, sometimes, around the world.
Also taking place during the event was an introduction to what the Napan Agricultural Fair will have to offer this August with Light Horse games and draft horse displays.
Spectators braved the two nights of rainy wet weather in order to attend the sold out special event. All proceeds go towards the Roof that Jack Started, a community organization with the goal of building a new show arena covered with a roof that will keep the ring and spectators dry during the Napan Agricultural Show and other community events.
Click to enlarge any of the images below. And to view even more great photos from the RCMP Musical Ride, visit the Mighty Miramichi Photo Gallery.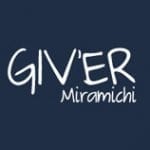 Giv'er Miramichi is about "What's up, what's new, what's happening". We are focused on building people up, supporting one another and celebrating our successes.