Book Review: Saint John Facts and Folklore by David Goss
This book is the fifth (and newest) in the Facts and Folklore series published by Nimbus Publishing. Its pages are chock full of, well, facts and folklore about the New Brunswick port city of Saint John. It also has 20 black and white photos of the city, past and present.
It is organized into six different sections:
The Place
The People
Interesting Areas and Incidents
Suburban Stories
Sayings In and Around Saint John
Firsts, Facts and Foibles
The author, David Goss is a native of Saint John and has written several books not only on Saint John, but New Brunswick as well. In fact, each summer he hosts a neighbourhood Walk n' Talks program.
This book is ideal for Saint John residents who may want to know more about their city (and impress visitors with their knowledge) as well as tourists who may be visiting the city. The city gets a fair amount of cruise ship visitors, and armed with this book and a city map, they might discover things they may not otherwise get to see or hear about.
While I have only been to Saint John a few times (only once as a tourist and even then we were just passing through), I found this book to be a pleasurable read, and with the way it is laid out, you can jump in anywhere and start reading. Mr. Goss' style is light and informative and the books size (approx. 5 X 7 inches) is small enough to fit in a glove box, purse or travel bag. The cover price of $14.95 (Amazon.ca sells for less) presents good value for the money.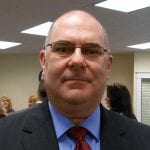 While not a New Brunswicker by birth, James M. Fisher has lived in Miramichi for over seven years and feels quite at home there. James is an ardent reader whose aim is to highlight New Brunswick authors and publishers, as well as cover subjects of interest to New Brunswickers in particular and Maritimers in general. For more visit his website or like his page on Facebook.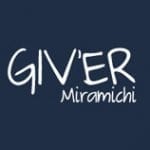 Giv'er Miramichi is about "What's up, what's new, what's happening". We are focused on building people up, supporting one another and celebrating our successes.