Book Review: Driftwood by Valerie Sherrard
I came across Valerie Sherrard's name when I performed an Internet search for "Miramichi Authors". Here, right in Miramichi was a well-published, short-listed author that had somehow flown under my radar. Perhaps this is due to the fact that Ms. Sherrard writes novels for middle graders and young adults. Being well out of that demographic, and having no children of that age likely didn't help either. So I decided to look up some of her more recent novels in the NB library system.
I found Driftwood (2013, Fitzhenry & Whiteside) and its synopsis looked interesting: a boy Adam ("I'm almost twelve") is on a two month summer vacation at the Schooner Point cabins in Miramichi. His best friend Billy was to come along, but backs out at the last-minute with a seemingly poor excuse. However, Adam manages to make some new friends with children of the other campers and meets an old visually impaired man who can tell by touch where pieces of driftwood originate from, along with a story to go along with it.
Of course each story has a veiled moral message to it, pertaining to what is currently occurring in Adam's circumstances at the time. Each time Adam makes a new friend (as some campers are only there a week or two) they take a piece of driftwood to the old man. Ms. Sherrard has written the old man's stories as well, which come across as folk tales involving different cultures and different lands, making this book a learning experience not only for characters in the book, but an educational one for the reader as well.
Even as an adult, I enjoyed reading this book. It wasn't over simplified and it leaves room for reflection, prompted by the questions the young folks ask of the old man. He doesn't always give them a direct answer, leaving it up to the reader to interpret what the correct answer might be. Primarily this book is about friendships, not only with people our own age, but with those that may be older than us since we can learn a lot from them. A great book to share and discuss with your young person!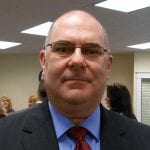 While not a New Brunswicker by birth, James M. Fisher has lived in Miramichi for over seven years and feels quite at home there. James is an ardent reader whose aim is to highlight New Brunswick authors and publishers, as well as cover subjects of interest to New Brunswickers in particular and Maritimers in general. For more visit his website or like his page on Facebook.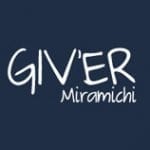 Giv'er Miramichi is about "What's up, what's new, what's happening". We are focused on building people up, supporting one another and celebrating our successes.