Book Review: Two History Titles of Note from Nimbus
I recently had the pleasure of reading two titles from Nimbus Publishing:
Failures and Fiascos by Dan Soucoup
New Brunswick's Early Roads by Ronald Rees
Each of these books will appeal to the Atlantic Canada armchair historian and are handy as a reference work in themselves.
The first book, Failures and Fiascos, is subtitled "Atlantic Canada's Biggest Boondoggles" and is full of good ideas poorly executed, crazy ideas impossible to execute, bad deals, deals that should not have been made, and so on. It starts with the attempts to build railways (both in New Brunswick and PEI), the grandiose idea of floating a huge raft of millions of logs down the east coast, the Bricklin automobile, Point LePreau, submarines that wouldn't float, and more. Some are humorous, others cost taxpayers millions of dollars.
As Frank Sobey (a successful Atlantic Canada businessman) is quoted in the book as saying: "Once you start making business decisions based on what politicians want, you're headed for trouble." Each chapter covers one "fiasco" and is about two to three pages in length giving a brief synopsis of the idea, how it was executed, what the outcome was, and why it went wrong. Some of the failures are very political in nature, get bogged down in courts and other expenses and make for a less than interesting read, but on the whole I liked reading about these less than glorious moments in history and found it an informative book.
The second book, New Brunswick's Early Roads is subtitled "The Routes That Shaped the Province" and is a book that someone with an engineering background might well appreciate. As the author mentions in the preface, the building of railways is of more interest and has a more romantic image than the building of roads to the majority of people. However, when you read about what was involved in the cutting out and mapping of a "road" back in the days before mechanization, one builds appreciation for the toil involved in making a passable road for a horse and cart and keeping it passable year round if possible. From there, bridges were needed to cross New Brunswick's innumerable streams and rivers, connect settlements and open access to new areas to settle. Then, once the motorcar became affordable to the average person, travel by road increased and therefore larger and safer roads were required.
A very factual and well-researched book by the same author as An Illustrated History of New Brunswick.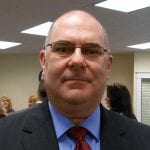 While not a New Brunswicker by birth, James M. Fisher has lived in Miramichi for over seven years and feels quite at home there. James is an ardent reader whose aim is to highlight New Brunswick authors and publishers, as well as cover subjects of interest to New Brunswickers in particular and Maritimers in general. For more visit his website or like his page on Facebook.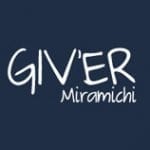 Giv'er Miramichi is about "What's up, what's new, what's happening". We are focused on building people up, supporting one another and celebrating our successes.