Habitat for Humanity Coming to Doaktown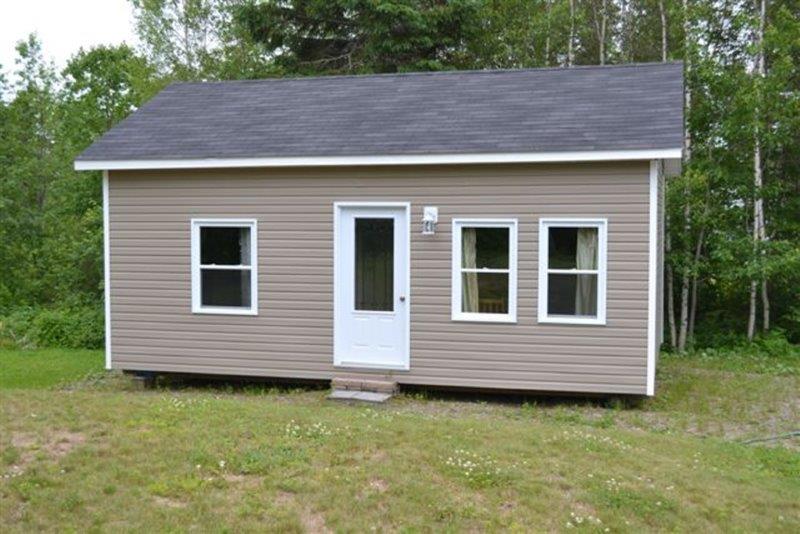 Under the leadership of businesswoman Doreen Parker, Mayor Bev Gaston and all members of Village Council, and with the wonderful generosity of Ruthie Lyons Bangerter, Habitat for Humanity Fredericton is partnering with the Doaktown community to place North America's first Habitat for Humanity Micro Home on Hamilton Drive in Doaktown.
What is a "micro home"? In this case, it's a 320 square foot, one bedroom, one bathroom and great room home. It has everything a single (or a couple) needs — fridge, stove, washer/ dryer — all in a tiny space you can easily maintain at a very low cost. It comes with electric resistance heaters AND a split heat pump!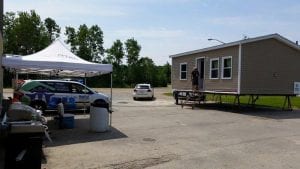 We invite anyone who may be interested in applying to be a Habitat partner family to visit the Habitat for Humanity Fredericton website for details at www.habitatfredericton.com. This is not a rental situation. You will be buying this home and building equity. In order to qualify, you must currently be living in substandard conditions and be in need of suitable housing. You must also have steady income and be prepared to invest 500 hours of sweat equity in lieu of a down-payment. Payments are based on your annual household income, and are typically adjusted to 25% of your income. The first seven years of a Habitat mortgage term is interest free.
Habitat for Humanity Fredericton Area Inc. CEO, Mike Ross, said, "We are thrilled to be coming to Doaktown with a project and especially, this project. This is a ground breaker and Village Council has caught the vision of what we are trying to accomplish with the addition of 'micro homes' to our build schedule. With luck, we will soon be able to announce a second two-bedroom micro home to be built in the same neighbourhood. While 320 square feet sounds small, I got the idea listening to CBC from a man who grew up in a 3,000 square foot home and built himself an 89 square foot home. He is perfectly happy in his micro home because he wanted his life to be simple and inexpensive!"
Mayor Gaston is also excited. "This Habitat project will hopefully be the first of a series. We are exploring having a 'community build' where everyone in the area helps to construct a home under the direction of Habitat. There is no question that there is a need for a new type of housing in the area. " Habitat homes are typically built with volunteers supplying the labour.
Habitat Fredericton is a leader in Canada in serving rural areas and will assist 11 families this year in realizing the dream of home ownership. Applications can be downloaded from the website at www.habitatfredericton.com or picked up at the Doaktown Village office.
Article reprinted by permission, courtesy of Salmon Country News.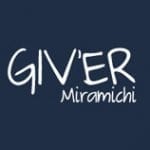 Giv'er Miramichi is about "What's up, what's new, what's happening". We are focused on building people up, supporting one another and celebrating our successes.