T-Wolves 2015 Pre-Season Schedule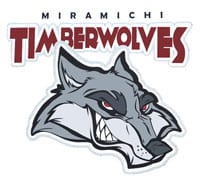 With training camps beginning throughout the MHL and players reporting to various league locales, focus now turns to the league's pre-season. The 2015 pre-season schedule opens up on August 28th, when the Miramichi Timberwolves visit the Summerside Western Capitals in a 7 pm start at Credit Union Place, the first of 24 exhibition games to take place through September 6th. The 49th MHL Regular Season commences on Thursday, September 10th, when the Valley Wildcats visit the Pictou County Weeks Crushers.
This is a schedule of the ice times for Timberwolves training camp which opens tomorrow August 25th at the Civic Centre.
Tuesday, August 25th, 2-4 pm
Wednesday, August 26th, 11:10 am-1:10 pm, 2:45-4 pm
Thursday, August 27th, 11:10 am-1 pm, 2:45-4 pm
Friday, August 28th, 2-3:30 pm
Monday, August 31st, 2:30 -4 pm
Below is a list of all games scheduled for our Miramichi Timberwolves during the 2015 MHL Preseason. Go T-Wolves!
August 28th
Miramichi Timberwolves @ Summerside Western Capitals, 7 pm – Credit Union Place
August 29th
Summerside Western Capitals @ Miramichi Timberwolves, 7:30 pm – Miramichi Civic Centre
September 4th
Miramichi Timberwolves @ Campbellton Tigers, 7:30 pm – Campbellton Memorial Civic Centre
September 5th
Campbellton Tigers @ Miramichi Timberwolves, 7:30 pm – Miramichi Civic Centre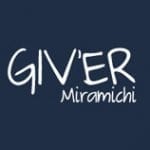 Giv'er Miramichi is about "What's up, what's new, what's happening". We are focused on building people up, supporting one another and celebrating our successes.