Non-Profits Work Together to Change Miramichi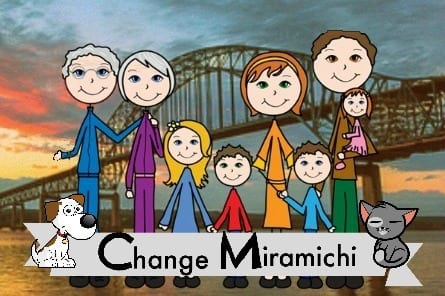 Change Miramichi is a collective group of non-profit organizations who have joined together to fundraise and promote positive change within the Miramichi.
They are six non-profit organizations (SPCA Miramichi, Miramichi Youth House Inc, Volunteer Miramichi, Glenelg Youth Alliance – The Tutoring Centre, Camp Sheldrake and the JMH Alumni Association) who have joined together as a committee to work together to fundraise and hold joint events for Miramichi. Because all non-profits depend on fundraising to maintain and build on their missions, Change Miramichi believes that by combining their resources it will help them grow and be able to offer even better and more stable services to Miramichi.
"The idea for Change Miramichi began when a few of us attended a Non-profit Fundraising Training in November 2014," says Karen Arsenault, Executive Director of the Glenelg Youth Alliance. At the training they spoke with other non-profit groups and found that most were experiencing the same challenges as they were when it came to fundraising — a lack of time, manpower and resources.
"After the session, we discussed how we could work together to meet our organizations' needs while providing a service to the community, and soon after Change Miramichi was born," Karen says.
Their first event was "A Very Frozen Easter" held at Northumberland Square in April. They were overwhelmed with the level of support from the community and local businesses. The next event was the Fall Harvest Festival held on October 3rd at Camp Sheldrake. This event had something for everyone, including live music, entertainment, great food, crafts, a variety of vendors and lots of activities for the kids.
Change Miramichi is:
The Miramichi SPCA is a private, independent, not-for-profit organization that is fully funded by donations. They strive to save and place many abandoned, abused and neglected animals in the city into loving forever homes.
Miramichi Youth House, Inc. is a community-based, not-for-profit organization, which believes action is needed to create a safe and secure environment for all youth, by providing opportunities for youth-at-risk to develop and grow positively within their family, their community, and their school. Miramichi Youth House will use any profit made from Change Miramichi to help cover operational expenses so they may continue their service to the community.
Volunteer Miramichi is a not-for-profit corporation that promotes, facilitates and coordinates volunteer related activities in the greater Miramichi area. They are the premier source for education, information and support for the entire volunteer community and will use their part of the funds raised by Change Miramichi to enhance their vision.
Glenelg Youth Alliance is committed to nurturing positive growth and promoting self-reliance through building relationships and recognizing the individual strengths of children, youth and their families. Any funds raised by Change Miramichi will be used in their work with youth at risk and community projects like The Tutoring Centre.
Camp Sheldrake is a residential overnight summer camp that offers youth the chance to become leaders in their community and most importantly gain new skills and have fun. A week at Camp Sheldrake can change a child's life. Their campers get the chance to learn to cook, rock climb, canoe, swim in the Bartibog River, meet new friends, gain new role models and learn about social justice, which they expand on from their Catholic roots.
The JMH Alumni Association is a not for profit organization that is managed entirely by volunteers. The JMHAA raises funds to enhance the education and experiences of those who work and play at James M Hill high school. Their goal is to have a positive effect on as many students as possible with each project they undertake.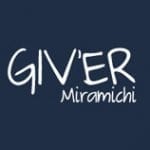 Giv'er Miramichi is about "What's up, what's new, what's happening". We are focused on building people up, supporting one another and celebrating our successes.