Book Review: "Fight Back" by Brent R. Sherrard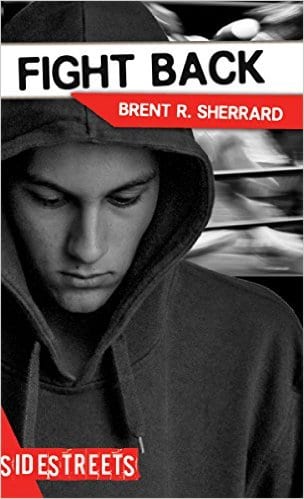 by James M. Fisher, The Miramichi Reader
Fight Back by Brent R. Sherrard is a Young Adult (YA) novel in the SideStreets series produced by Lorimer Publishing. They are described as: "edgy, fast-paced novels that combine real-world themes and believable characters to make for short, heart-stopping books — sure to engage the most reluctant reader." This is the first book I have read of the series and I believe it fits Lorimer's description quite well. It is the story of Tyler Josten, a child who has experienced life in a toxic family: abusive father, unloving mother, both alcoholics. Tyler is no bully, but he fights out of anger and to prove himself, scarred by years of being told he is an idiot.
Taken (or rescued, really) from his father after a particularly vicious beating, his paternal Grandmother agrees to take him in, but she is only interested in playing Bingo and drinking. Finding a bottle of rum and a handgun in her home, Tyler goes out to find some fun, only to wake up in a hospital and under arrest! Things are not looking up for Tyler.
Fortunately, Tyler gets a break, and a big one at that. A foster family agrees to take him in temporarily after his grandmother kicks him out. The Conways, Wayne and Charlene, appear to be heaven sent and Tyler realizes he has found something good (and stable) for the first time in his life, but he is still dogged by old feelings of anger that arise from time to time. Wayne quickly realizes he needs an outlet for his anger as well as a way to build respect for himself. Since Wayne was a former boxer, he shows Tyler his home boxing gym in the garage and Tyler as a good fist-fighter is intrigued and asks Wayne to train him. All of this happens by chapter nine, fulfilling the fast-paced nature of the SideStreet series.
Reading YA novels make me think back to when I was young and what we had available to read at the time. I had lots of Hardy Boys books, comics and Ripley's Believe it or Not paperbacks. Then in grade 5 or 6, we were introduced to the Scholastic Book Club from which we could order books suitable for all grades. I poured over the catalogues, and waited in anticipation for the order to come in weeks later. I do remember some books about gangs and drugs and the rough side of life, but they didn't interest me much at the time. However, I enjoyed Fight Back, in fact I read it in one sitting, which wasn't really difficult since I am not a "reluctant" reader! Mr. Sherrard has written up a great story, with life lessons and a main character that doesn't "go soft" in the end. He stays tough, true to his nature, but he now has respect for himself with nothing to prove.
But to help erase his past, there is one more thing to do …
If you have a reluctant reader at home, perhaps they just haven't discovered something they enjoy reading yet. This book would appeal to a young boy in particular. I note that the books are small enough to fit in a backpack, or to read under the sheets with a flashlight when you are supposed to be sleeping!
If the rest of the SideStreet series is as good as this book, I highly recommend them for your YA reader at home, reluctant or not.
BRENT R. SHERRARD is the author of the Lorimer SideStreets novels Final Takedown and Wasted, both of which received commendations from the Canadian Children's Book Centre. He and his wife, Valerie, live in Miramichi.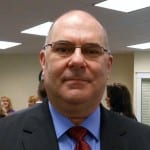 While not a New Brunswicker by birth, James M. Fisher has lived in Miramichi for over seven years and feels quite at home there. James is an ardent reader whose aim is to highlight New Brunswick authors and publishers, as well as cover subjects of interest to New Brunswickers in particular and Maritimers in general. For more visit his website or like his page on Facebook.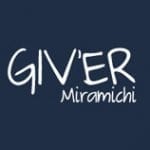 Giv'er Miramichi is about "What's up, what's new, what's happening". We are focused on building people up, supporting one another and celebrating our successes.