Courage in the Storm: A Tale of William Davidson Tonight at the Vogue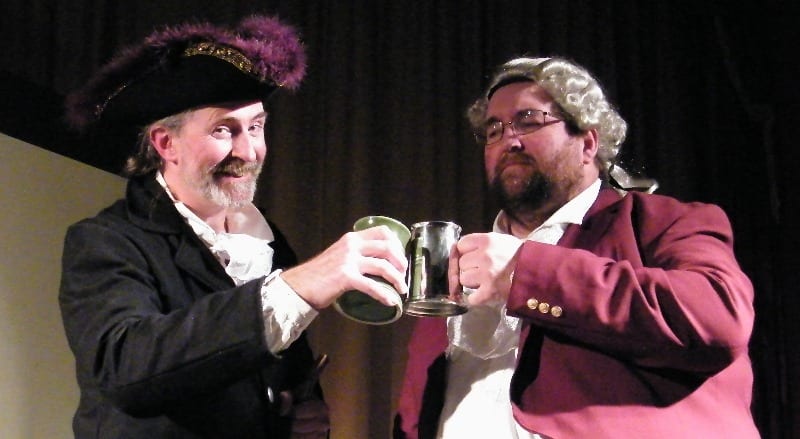 With tonight being the night they return to the stage, the cast and crew of Courage in the Storm: A Tale of William Davidson are getting excited. The play, well received when it was first staged in April, will be reprised for one night only at the Vogue Theatre (50 Cunard Street) tonight, November 20th, at 7 pm. Tickets ($12) are still available from members of the Highland Society, or by calling 624-4485.
The performance is presented as a joint effort of the Highland Society of New Brunswick at Miramichi and Friends of Beaubears Island. Since 1846 the Highland Society, a volunteer, not-for-profit, charitable organization, has sought to celebrate Scottish culture and provide an opportunity for education and growth of this diverse culture. In more recent times, the Friends of Beaubears Island has operated with the vision of preserving, promoting and interpreting the historical and cultural significance of our two national historic sites: Boishebert National Historic Site of Canada and Beaubears Island Shipbuilding National Historic Site of Canada, J. Leonard O'Brien Memorial. Taking a page from their Scottish comrades, the Friends are using this production to further their own education-based initiative, a Summer Student Program that provides longer summer employment to qualified students passionate about Miramichi's vibrant culture and heritage. These two community-minded organizations are proud to present this lively retelling of Miramichi's early English settlement.
The play, part of the anniversary celebrations commemorating William Davidson's arrival in 1765, explores Davidson's role in the settlement in the last, and arguably most eventful, years of his life. In the first act, Davidson faces off against Loyalists Benjamin Marston and John Willson, and both sides propose divergent futures for the River in the course of the province's first election. In the second act, William deals with new challenges, posed by his friend, and local merchant, James Fraser, while Sarah Davidson and the enigmatic Charlotte Taylor are forced to contend with the destructive forces of gossip and rumour. The entire production allows its audience to look back at a history filled with triumph, levity, drama, and a determination that's come to characterize our region; certainly a chance not to be missed.
Photo Above: Rivals William Davidson (Neil Wallace) & Benjamin Marston (Greg Donovan) set aside differences to toast a successful performance tonight, November 20th.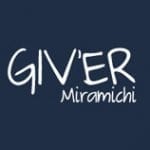 Giv'er Miramichi is about "What's up, what's new, what's happening". We are focused on building people up, supporting one another and celebrating our successes.