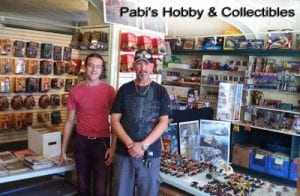 A new and exciting store recently opened at 102 Ellen Street around the Square in the Downtown Newcastle Business District. You'll find Pabi's Hobby & Collectibles next to Siddalls Jewellers. The owner, Ian Nicholson, has been involved with the acquisition of a variety of collectible items for over 35 years. Whether it's sports cards, gaming cards (Magic the Gathering, Pokemon, etc.), train sets and accessories, action figures, comics, posters, standees and/ or records, you're sure to find something you desire at Pabi's. And if you don't, Ian is willing to go the extra mile to obtain what his customers want. Many items won't be found anywhere else in the Maritimes.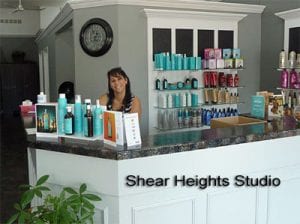 There's a new salon in town! Shear Heights Studio recently opened beside Denim Wearhouse at 2281 King George Highway in Douglastown (formerly Herbal Magic). Owner and stylist, Audrey Lynch has made her dream of being a small business owner come true. Be sure to stop by Shear Heights Studio for all your hair care products plus a few extras. If they don't have what you're looking for, they will get it for you, often the very same day! While you're there meet the Shear Heights Beauty Team: Amanda Kingston, Hair Stylist; Ashley Doyle, Hair Stylist; Jocelyn Bourque, Aesthetics; and Audrey Lynch, Owner/ Hair Stylist. Telephone 778-4200 to book your appointment.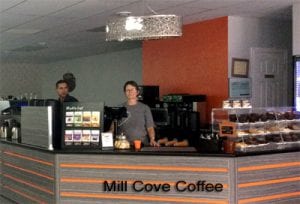 There's a new coffee shop in town offering quality coffee at hometown pricing! Mill Cove Coffee has opened at 144 Newcastle Blvd around the square. Owners James and Kathleen Smith are originally from Miramichi. Their coffee is Down East Coffee locally roasted right here n Notre-Dame, NB. Mill Cove Coffee is open Monday through Saturday from 6 am to 9 pm and on Sunday and holidays from 8 am to 8 pm. For more information telephone 836-7612, visit their website at www.millcovecoffee.ca, or like their Facebook page.
Originally from Ontario, Throwdown Tattoos is open here in Miramichi. They are a family of artists and all very talented. Their skills vary from colour, grey wash, realism, portraits, and much more. Come by their shop on the CI Road or visit them online at www.throwdowntattoos.com to see all their amazing work.
A beautiful new full service salon has recently opened in Chatham Head. The Den Beauty Salon at 143 Bridge Road offers a full range of hair and esthetic services by fully qualified and friendly staff. For more information like The Den Beauty Salon Facebook page. Or telephone 622-5899 to book an appointment.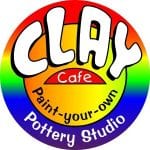 The Clay Café, where everyone is an artist, is now open at 2247 King George Highway in Douglastown, formerly St. Mark's United Church. Clay Cafe is a paint your own pottery studio. No experience is necessary and no appointments are required. Truly fun for all ages, they have private rooms available for your child's birthday party or your next office get together. Open now! For more information telephone 352-2232 or like them on Facebook.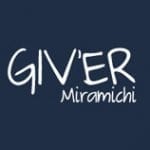 Giv'er Miramichi is about "What's up, what's new, what's happening". We are focused on building people up, supporting one another and celebrating our successes.