Free Fall Prevention Seminar

Falls Prevention – why?
Did you know that almost 62% of injury-related hospitalizations for seniors are the result of falls? According to Canadian Public Health Statistics, falls cause more than 90% of all hip fractures in seniors and 20% of injured die within a year of the fracture. After a fall, families are often unable to provide care to an elder, hence 40% of all nursing home admissions occur as a result.
If you are shrugging your shoulders and thinking, "Well, if you are old, you are just going to fall and that's the way it is." Think again.
Research shows more than 20 risk factors can be linked to falls. Studies show most of these risks can be reduced with knowledge and an action plan. A reduction in falls of 20 percent would translate to an estimated 7,500 fewer hospitalizations and 1,800 fewer permanently disabled seniors. National savings amount to $138 million annually.
If you have elderly parents, if you are over 50, under 50, learn how you can reduce the risk of falls by attending a FREE FALL PREVENTION seminar presented by Healthy Active Living New Brunswick.
Join others who want to reduce their risks and continue to maintain their independence at the Chatham Public Library at 6 pm on Tuesday, January 12th, 2016.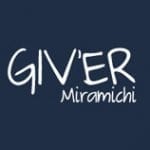 Giv'er Miramichi is about "What's up, what's new, what's happening". We are focused on building people up, supporting one another and celebrating our successes.