Book Review: "Three Wrongs" by Chuck Bowie
by James M. Fisher, The Miramichi Reader
New Brunswick author (born in Miramichi, now living in Fredericton) Chuck Bowie has written three books in his "Sean Donovan: Thief for Hire" series. Three Wrongs (Muse It Up, 2013) is the first instalment. The latest is Steal it All (2016). When I first found out about Sean's vocation as a thief, I thought about that 60's TV series "It Takes a Thief" starring Robert Wagner. I'm probably dating myself here. That show was about a playboy-type thief who stole to support his extravagant lifestyle, but was soon caught, and in exchange for his freedom, he was to steal for the US government.
Sean Donovan is a freelance thief, and he has been quite successful at it. With his IT security background and some shady friends, he manages to do very well. However, he is getting close to the point where a conscience is starting to take seed. He questions how much longer he can go on in this line of work.
"When was that moment many years back, where it had occurred to him he could bypass the legal ways of working? How did he slip into a world that rewarded, richly, those who were skilled enough to separate people from their possessions?"
Nevertheless, he is on a contract job in Romania and must steal what he promised to steal. Retirement would have to wait for now.
One Thing Leads to Another….
While in Romania, he manages to get entangled with some stolen passports (and some unsavoury characters) and witnesses the cold-blooded murder of a young Roma street urchin. While he successfully manages to steal the item he set out to steal, the original passport thieves continue to track him. While in London, a famous actress wants a necklace stolen from her co-star (with whom Sean falls in love with, further complicating things) then in New York, he is hired to steal a cassette tape with a clandestinely recorded conversation between JFK and Castro that has world-altering implications. Does that sound like enough action for one book? Through it all, Sean continues to question why he does what he does. It's not for the money any more, he has plenty of that. So he and his new-found love Nadia come up with the idea of  reversing his last three thefts: "three wrongs can make a right."
Conclusion
I'll admit that the thriller-type genre isn't my first choice for reading, but I found Three Wrongs entertaining and fun to read. Sean has a conscience and is generally a nice guy. Three Wrongs is a great first novel, full of adventure and intrigue in locations such as Montreal, New York and Romania. Mr. Bowie assures me that Book #2 and #3 are even better than Three Wrongs, and that makes me want to read them as well.
All of Chuck Bowie's novels can be found on Amazon, at Chapters or purchased directly from his publisher: Muse It Up Publications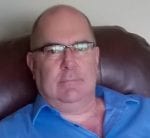 James M. Fisher lives in Miramichi. James is an ardent reader whose aim is to highlight New Brunswick authors and publishers, as well as cover subjects of interest to New Brunswickers in particular and Maritimers in general. For more visit his website or like his page on Facebook.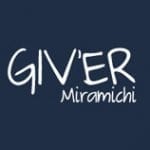 Giv'er Miramichi is about "What's up, what's new, what's happening". We are focused on building people up, supporting one another and celebrating our successes.