Interactive Session on the Science of Forest Renewal and Herbicide Use
In New Brunswick, our forests provide important economic, recreational, and spiritual value. Ensuring they are sustainably managed is important to all of us.
Join three of Canada's leading scientists for a discussion moderated by Forest NB about the science of forest renewal and the practices in use today to keep our forests growing for generations to come. Topics to be covered include: wildlife, human health, and safety.
Presenters
Dr. Doug Pitt
NRCAN – Canadian Forest Service
Research Scientist
Specializing in quantitative silvicultural research, Dr. Pitt has published more than 75 scientific articles and continues to give hundreds of presentations at conferences and workshops. Ultimately, Dr. Pitt strives to provide forest managers with practical tools for crop establishment, stand tending, and remote sensing applications in forest sampling.
Dr. Dean Thompson
NRCAN – Canadian Forest Service
Research Scientist
With research interests spanning environmental chemistry, ecotoxicology, and ecology, Dr. Thompson's primary focus is the health and sustainable management of Canada's forests. With roots in New Brunswick, Dr. Thompson has led field studies documenting the effects of glyphosate on the forest environment.
Dr. Len Ritter
University of Guelph
Professor, Environmental Science
Dr. Ritter is an expert in toxicology, offering his expertise to many national and international agencies investigating toxins found in food and consumer products. With experience working for Health Canada, the US Environmental Protection Agency, and the National Cancer Institute of Canada, Dr. Ritter also researches environmental toxins in Canadian ecosystems.
When: Wednesday, April 27th, 1:00 pm – 3:30 pm
Where: Centennial Park Lodge
125 Rotary Lodge Lane
Moncton, New Brunswick
Please RSVP by emailing by April 22nd, 2016
Visit ForestInfo.ca for more information.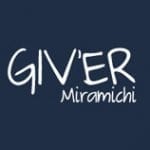 Giv'er Miramichi is about "What's up, what's new, what's happening". We are focused on building people up, supporting one another and celebrating our successes.