John Harley Play Runs this Weekend April 15-17th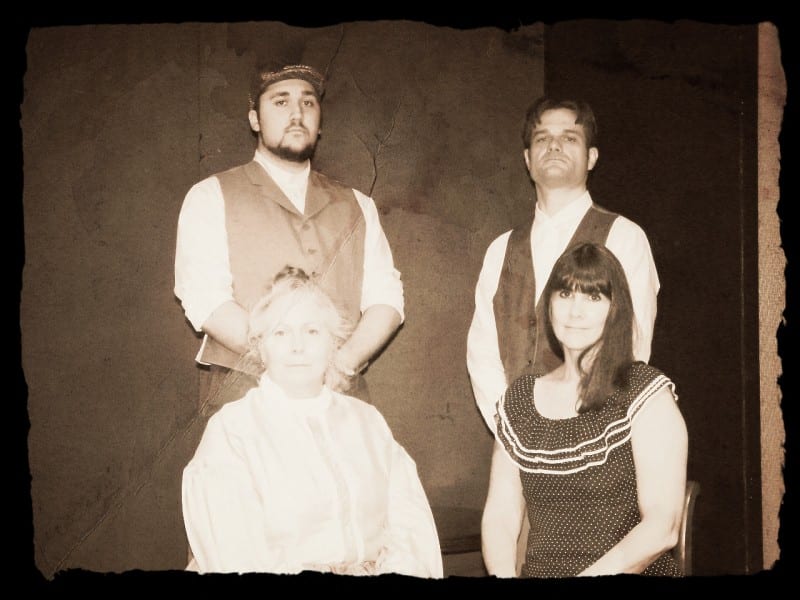 The curtain rises on Friends of Beaubears Island's latest theatrical production, The Tide Recedes, this Friday, Saturday & Sunday, 7 pm, at the Vogue Theatre. The actors are putting in last-minute rehearsals, director Chris Matheson keeping a watchful eye on their progress, as a growing audience anxiously awaits the show. It's not too late to get your ticket however, so don't miss out. Tickets – $10 in advance and $12 at the door – are available at Scott's Pharmasave, Brookdale Flower Shop, Beaubear Co-op Gas Bar, and by calling 622-8526.
This presentation pays tribute to John Harley (played by Brandon Manuel), the last shipbuilder on Beaubears Island, and one of Miramichi's finest craftsmen during the region's age of sail in the 19th Century. The first act explores John's coming to Miramichi in 1823, after leaving behind the woman he loves, Ann Coughlin (played by Lisa Savage). The two exchange letters in an effort to bridge the ocean which separates them.
John finds in Miramichi the welcome of his siblings, William and Mary Ann (played by Sean Rule and Carol Tozer respectively), while Ann struggles to find acceptance while alone in Ireland, especially from the Harley matriarch (played by Dorinda Glover). However, when the Great Miramichi Fire destroys much of this region, everyone soon realizes the strength that can only come from unity.
Act two sees John at the pinnacle of his success, as a Master Builder for local shipbuilding magnate William Abrams (played by Neil Wallace). In time, he forms ties of friendship with George Burchill (played by Greg Donovan), a fellow Irishman and entrepreneurial businessman. The two men partner and enter the unforgiving world of commerce with only their skill and experience to guide them.
The final act sees the Harley children, Susan and Willie (played by M'Kenzie Norton & Kirby Dawson respectively), attempt to remedy a costly error in judgement that could have dire effects for their mother and father. Can Ann mend fences with her old friend Bridget Burchill (played by Heather Cox) and find help and support at this trying time? A much older and worn John Harley (played by Shawn McCarthy) attempts to persevere despite the setbacks and calls upon his greatest asset, his family.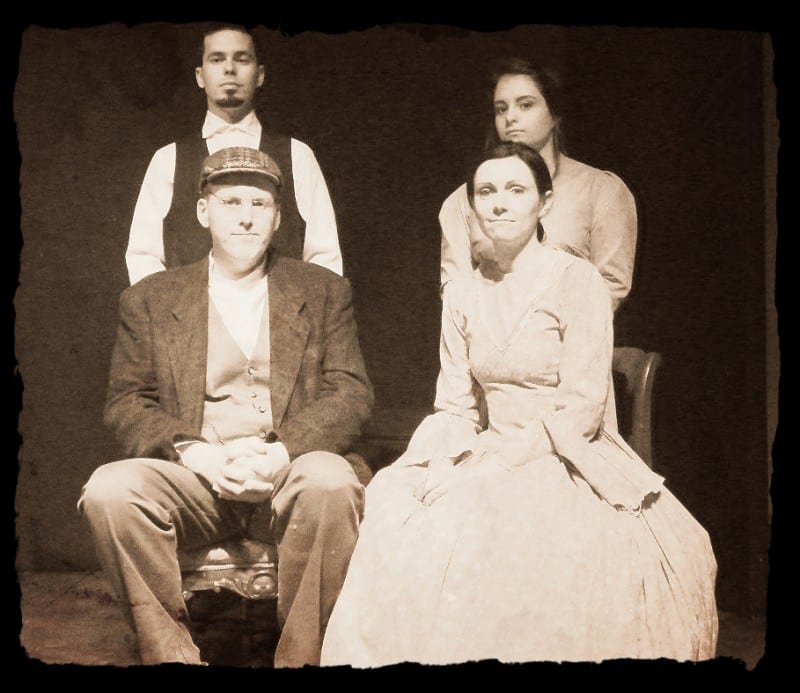 The three-act play is part of the Friends of Beaubears Island's year-long commemoration of the end of shipbuilding on the Island in 1866. Moreover, it is staged as a fundraiser for the group's Summer Student Program, which provides longer summer employment to qualified students at the Beaubears Island Interpretive Centre each summer.
Take this chance to see a rich historical drama, a show that speaks to ideas and themes as easily recognizable today as 150 years ago. Please note, all ticket holders attending the shows will be entered to win a Rodd Hotel & Resorts Getaway for two (valued at $425), courtesy of Rodd Miramichi; the draw to take place at Intermission on April 17th.
Don't miss the boat, catch this while it's in port and before it sails off to become another chapter in Miramichi's rich artistic and cultural past.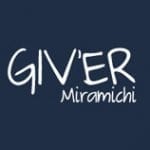 Giv'er Miramichi is about "What's up, what's new, what's happening". We are focused on building people up, supporting one another and celebrating our successes.