Governor's Mansion Inn – Celebrating 40 Years in 2016!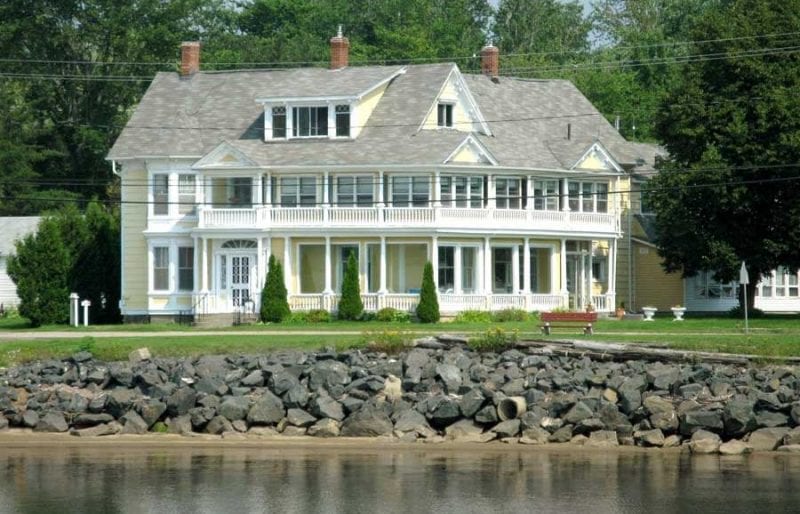 2016 marks the 40th anniversary of business operation for Governor's Mansion Inn. Located in the Nelson neighbourhood in the west end of the City of Miramichi, this small full-service hotel offers comfortable, modern accommodations and fine dining along with numerous adventure packages to help visitors enjoy "Atlantic Canada's Great Outdoors". If already in Miramichi, visitors can phone to book a fine dining experience and be assured of views of the river no matter where they sit in the licensed dining rooms. Chef Brian Matheson makes great effort to source locally and to offer colonial inspired menus with flavours of the region.
Governor's Mansion is part of a larger estate that was purchased by Rev. Charles Mersereau in 1976 as a retirement project. Rev. Mersereau did a lot of re-muddling to Governor's Mansion in an attempt to satisfy tourist needs. There are numerous stories about Governor's Mansion and Rev. Mersereau – some reminiscent of the comical Roald Dahl short story The Parson's Pleasure and the BBC comedy series Fawlty Towers which was airing on television when Governor's Mansion first opened. The current owner, Michael Mersereau, can recount a few stories and guests can be assured of gaining a few years on their lives from the laughs. Characters abound in the stories but in the 40 years of operation, there have been no reports of any hauntings.
Continuing with long term restoration plans, the owners are bringing to life this old English-style country estate, offering an authentic "Inn Museum Experience" with an impressive collection of rare period pieces within Classical Revival Architecture.
Hotel patrons are free to undertake self-guided tours of the lower floor, enjoy the river views from the verandahs or escape with a book from the extensive library at Governor's Mansion.
Over the last 40 years, in response to the changing market and regulatory/ licensing environment, Governor's Mansion has been variously, and sometimes simultaneously, classed as a tourist home, hostel, bed and breakfast, inn and now a hotel.
Some Governor's Mansion Inn History
Governor's Mansion Inn was originally a waterfront stately home that was built in the 1860s and functioned as New Brunswick's "Government House" from 1958 to 1965, the official residence of the province's Lieutenant-Governor. The building is designated a Local Historic Place for its architecture and its association with the O'Brien family.
The building is a good example of late 19th century Classic Revival residential architecture. The rectangular massing, gable roof and classical ornamentation are traditional elements of this style. The original, simple two-and-one half story house dates from the 1860's. The house was remodelled in 1880 by John Dolan Jr. for lumber company head, John O'Brien. A two-and-one-half story "L" wing that adheres to the original style was added in 1896. The house originally had two polygonal turrets as seen in 1925. One still remained as seen in 1959. Both turrets are now gone.
John O'Brien, the original owner-occupant of the residence, became a successful businessman and politician in the community. John O'Brien's son, J. Leonard O'Brien, carried on the family business with his brother and pursued a political career like his father. J. Leonard had many distinctions in his life, including Speaker of the Provincial Legislature at age 26, Member of Legislative Assembly, Member of Parliament, Lieutenant-Governor and benefactor. He was a principal employer on the Miramichi in the 1940s. He built a plant for the production of a pressed wallboard called "plaswood", a new product in the Canadian woods market at the time. It was during J. Leonard's tenure as Lieutenant-Governor that the residence came to be known as Governor's Mansion.
As benefactor, J. Leonard O'Brien bequeathed Beaubears Island to Canada as a protected historic site and it is now a National Park. Governor's Mansion overlooks Beaubears Island.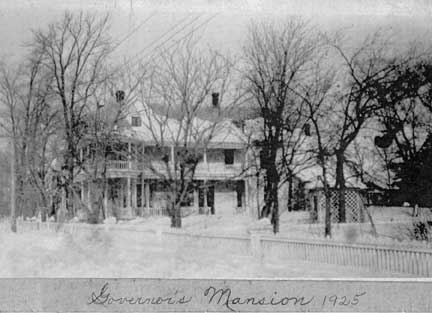 This historic timber baron's estate, now open to guests, offers tranquil, majestic views of the Miramichi River and overlooks one downtown of the City of Miramichi – the largest city in northern New Brunswick – only five minutes away.
Guests can enjoy modern, air conditioned rooms with premium hotel-grade mattresses, free internet, private bath, cable TV and many extra bathroom amenities. Whether they are in their rooms or relaxing with a complimentary anniversary drink on the verandahs, guests are always on the river enjoying enchanting views with beautiful sunsets.
Governor's Mansion also specializes in themed dinners, small group functions and weddings and customized getaway packages.
Governor's Mansion is one of the few remaining independent, owner-operated accommodations in New Brunswick. As such, if offers discerning visitors to Miramichi a unique and special, "unbranded" experience more typically found in Europe.
For more information or to make a booking contact Michael Mersereau, Innkeeper at Auberge Governor's Mansion Inn, 62 Prom. St-Patrick's Drive. Telephone 506-622-3036, toll free at 1-877-647-2624, or visit the website at www.governorsmansion.ca.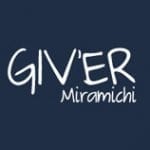 Giv'er Miramichi is about "What's up, what's new, what's happening". We are focused on building people up, supporting one another and celebrating our successes.