Miramichi Fishing Report for Thursday, June 2, 2016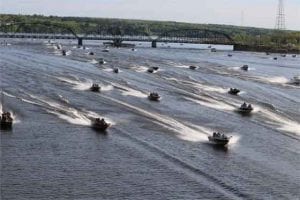 With the Striper Cup over and the bass into full spawning, this fishery will be gradually winding down as the fish begin to leave the spawning grounds and spread through out the Gulf.  They will return late September through October.
There are a few bright salmon showing up on the Northwest Miramichi.  The Little Southwest Miramichi and Main Southwest should begin to see some any day.
Sea trout have been reported on all rivers, but you have to be there when they zoom through.
W. W. Doak and Sons in Doaktown said anglers were picking up some bright sea trout on the Cains River and on the Main Southwest.  One weighed in at 5 pounds.  There were no reports of bright salmon having been hooked, but one or two have been seen.  The water level and temperature is good.
Flies of choice were some dry flies such as May Flies and Wulffs as anglers try to match the hatch, along with Muddlers, Butterflies and Green Machines.
Derek Munn of Ledges Inn in Doaktown and Mountain Channel in the Rapids area said it was pretty much an in-between season now and quiet, but should pick up very soon.  He'd heard of one bright salmon in the Doaktown area, but had no trout reports.  He had fished for four hours on Monday, getting only a few smaller trout.  Water conditions were good.
Flies of choice were Green Machines, Undertakers and Shady Ladies.
[wp_bannerize group="doug1″]
Herb Barry Sr. of Herb's Fly Shop on the Station Road in Blackville said angling was awfully quiet with very few anglers out.  The only fishing most were doing was in the Newcastle area for Striped Bass.  He had not even heard of any trout being caught and no bright salmon, but expected them soon.
"I've hooked bright salmon on June 1 many years, so I wouldn't be surprised to hear of one being hooked any day now" said Barry.
Flies of choice were Muddlers, Gray Wulffs, White Wulffs and Royal Wulffs, Green Machines and Black Ghosts.
Curtis Miramichi River Outfitting in Blackville said there was not a lot happening on the river right now.  There were just a few trout being caught, but nothing major.  They had heard of a three-pound sea trout in the Doaktown area, but had no reports of bright salmon yet.  The water was a good level and a good temperature.
Flies of choice were Black Ghosts, Muddlers, White Wulffs and Green Machines.
Jim Laws of Miramichi Hunting and Fishing in Newcastle, Miramichi reported that angling was quiet, with bass winding down, no sea trout caught and only a few bright salmon on the Northwest as of yet. Water conditions were quite decent.
Flies of choice were Muddlers and some Green Machines, Black Ghosts and Smurfs as anglers were getting ready for summer angling.
Syd Matchett of Trout Brook Fly Shop on the Northwest Miramichi said angling there was not too bad as fish were being hooked along the system.  Anglers were reporting some nice salmon seen rolling and jumping, but not taking well.  There had been a couple of salmon hooked at Wayerton on the weekend.  However, some nice 3 to 5 pound trout were being hooked.  One angler noted the trout were feeding on a black Mayfly hatch, but not taking a fly.  Water conditions were excellent.
Flies of choice were Muddlers, Black Ghosts, White-tailed Green Machines and Carter's Bugs.
Debbie Norton of Upper Oxbow Outdoor Adventures on the Little Southwest Miramichi said angling there was quiet, but they expected to see bright salmon any day.  There were a few reports of bright salmon on the Northwest.  There were no trout to speak of.  Water conditions were very good, but getting low for running motors.
The conditions for the Miramichi Striper Cup were not the best as the weather turned quite cool.  A good number of bass were caught, but nothing like the couple of weeks before.
Norton said that Upper Oxbow was participating in a study where transmitters were being placed on some Wood Turtles to track their whereabouts to determine their patterns of movement and numbers.
Flies of choice were Green Machines and Rose of New Englands.
A check with the South Esk Hatchery indicated that there are still two smolt wheels in operation on the Northwest Miramichi.
So as Syd Matchett keeps his eyes on the look-out for the arrival of Yellow Butterflies (indicating the return of the bright salmon), it is time to get out and "on the water".
[wp_bannerize group="doug10″]
Don't forget to show your support for our sponsors, because without them, this column would not be possible.  
Deals 4 U and Miramichi Marine.
ANY FINANCIAL CONTRIBUTIONS TOWARD HELPING WITH THIS COLUMN ARE GREATLY APPRECIATED. Click here to donate now. A SPECIAL THANKS to all who made contributions last season.
If you would like to sponsor this column, give us a call at (506) 352-7668 or email .
Thought for the Week: "We forget that fishing, like politics, is local. Each of us finds something that works for two weeks in a five-acre pond and thinks that he has uncovered a truth universal and eternal." ART SCHECK, A Fishing Life is Hard Work
Video:
From Sean Dolan
From the MVHS Fishing Club

Until next week
TIGHT LINES
DOUG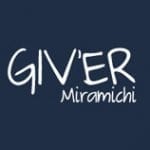 Giv'er Miramichi is about "What's up, what's new, what's happening". We are focused on building people up, supporting one another and celebrating our successes.