Miramichi Fishing Report for Thursday, June 23, 2016
Summer is officially here and so are the fish. There has been a steady increase in the number of salmon and grilse entering the system, but there is no great run yet. But for the time of year, things are unfolding as they should.
[wp_bannerize group="doug1″]
Doug White's Tammerack Sports Fly Shop in Juniper said back again, better late than never….maybe. The river is at a perfect pitch, cool and as clear as the water gets up here. There is a fair run of sea-trout in both branches, but I believe the early high water sent the majority of the big ones on ahead as most catches now are in the 2 to 3 pound size. The largest I saw was 5 1/2 pound. There have been several large salmon hooked but again very few people are fishing.
Flies of choice are in no particular order: Bombers, Bugs, Butterflies, Wulff patterns, Leaches, Crayfish and Streamers.
W. W. Doak and Sons in Doaktown said this week was better than last, with more rods in the river. They had reports of salmon in the 12-15 pound range being hooked from Blackville to Doaktown. There were even a few grilse being hooked. Salmon were also reported on the Dungarvon and the Northwest Miramichi. However, the fish were barreling right through, rather than stopping in holding pools. Water conditions were almost perfect, but perhaps a tad high in Blackville.
Flies of choice were mostly wets such as Same-Thing-Murrays, Green Machines, Butterflies and Undertakers.
Derek Munn of Ledges Inn in Doaktown and Mountain Channel in the Rapids area said there were some bright fish scattered around, but most were salmon. Most were at least seeing fish, and the numbers were generally good for the time of year. Munn hooked a 20-pounder and two more almost that size on Sunday. They were also seeing fish at Mountain Channel. Water conditions were perfect.
Flies of choice were Undertakers, White-tailed Green Machines and Green Highlanders.
Herb Barry Sr. of Herb's Fly Shop on the Station Road in Blackville said there were a few bright fish going through and they were seeing some. One trout angler was fishing a Rat-faced McDougall and was surprised to hook into a 10-pound salmon. The water was a little high, but fishable.
Flies of choice were Green Highlanders, Green Cossebooms and Rat-faced McDougalls.
Curtis Miramichi River Outfitting in Blackville said anglers were hooking both some salmon and grilse. They had heard good reports of trout on the Renous on the weekend. The water was up a little, but not too high. They expected angling to improve this coming week.
Flies of choice were Green Machines, Blue Charms and Black Ghosts.
Jim Laws of Miramichi Hunting and Fishing in Newcastle, Miramichi reported slow angling with the striped bass winding down, and a few salmon and an odd grilse being reported on all rivers. Water height and temperature were good.
Flies of choice were Green Machines, Black Ghosts and Butterflies.
[wp_bannerize group="doug11″]
Syd Matchett of Trout Brook Fly Shop on the Northwest Miramichi said angling was good mid last week from Tuesday to Friday, but the weekend was quieter. Norm Rogers hooked two salmon, and one pool reported nine grilse in an hour as a small spurt went through. Some camps were also reporting decent fishing. The water conditions were very good, maybe even a tad high.
Flies of choice were Green Machines, Shady Ladies and a few White-winged Green-butt Butterflies.
Debbie Norton of Upper Oxbow Outdoor Adventures on the Little Southwest Miramichi said the striped bass were still spawning below Red Bank. There were some salmon and grilse being caught, with numbers in favour of the grilse. Over all, it was steady for the time of year. Paul Elson and Howie Gould hooked three between them on the Northwest last week. Water conditions were excellent.
Connie Browne who is over-seeing the Wood Turtle study at Upper Oxbow said results so far are showing a healthy population.
Flies of choice were Christmas Tree Butterflies.
So as the levels continue to drop, it is time to get out and "on the water".
Don't forget to show your support for our sponsors, because without them, this column would not be possible.  
Deals 4 U and MacCallum Building Supplies.
ANY FINANCIAL CONTRIBUTIONS TOWARD HELPING WITH THIS COLUMN ARE GREATLY APPRECIATED. Click here to donate now. Or to donate by mail, send to:
Doug Underhill
438 McKinnon Road
Miramichi, NB, Canada, E1V 6G2
A SPECIAL THANKS to all who made contributions last season.
If you would like to sponsor this column, give us a call at (506) 352-7668 or email .
Thought for the Week: "If you've got short, stubby fingers and wear reading glasses, any relaxation you would normally derive from fly fishing is completely eliminated when you try to tie on a fly." ~Jack Ohman, Fear of Fly Fishing, 1988
E-MAIL:
Atlantic Salmon Federation News for Friday, June 17, 2016
ASF RIVERNOTES – Salmon returns from Maine to Newfoundland
~~~~~~~~~~~~~~~~~~~~~~~~~~~~~~~~~~~~~~~~~~~~~~~~
Cool weather and good water is starting to bring Atlantic salmon into some of our rivers. Read more details.
http://asf.ca/asf-river-reports-june-17-2016.html
Greenland Won't Give Up Going After Salmon
~~~~~~~~~~~~~~~~~~~~~~~~~~~~~~~~~~~~~~~~~~~~~~~~
ASF's Sue Scott provides details from the recent international meetings of NASCO a venue each year for decisions on Atlantic salmon matters – including harvests.
http://asf.ca/greenland-won-t-give-up-going-after-salmon.html
ASF RESEARCH BLOG Bids Farewell to Norwegian Associate
~~~~~~~~~~~~~~~~~~~~~~~~~~~~~~~~~~~~~~~~~~~~~~~~
Not all research is in the field. A Norwegian PhD student has been assisting with analysis of ASF's satellite tag data, and is now heading home. Details of this and other activities.
http://asf.ca/research-in-the-field.html
Final Piece Complete for Penobscot Restoration Project
~~~~~~~~~~~~~~~~~~~~~~~~~~~~~~~~~~~~~~~~~~~~~~~~
ASF's Andy Goode is quoted in this article on the celebration in Howland, ME to mark the completion of the Fish Bypass.
http://asf.ca/final-piec-e-complete-in-16-year-penobscot-project.html
Putting Habitat Back in Canada's Fisheries Act
~~~~~~~~~~~~~~~~~~~~~~~~~~~~~~~~~~~~~~~~~~~~~~~~
There is a narrow window of opportunity to have Habitat Protection returned to Canada's Fisheries Act. Read more, and consider Petition.
http://asf.ca/putting-habitat-back-in-canada-s-fisheries-act.html
In NL, Concerns of a Flawed Salmon Count on Harry's River
~~~~~~~~~~~~~~~~~~~~~~~~~~~~~~~~~~~~~~~~~~~~~~~~
SPAWN is raising a red flag on the way Atlantic salmon are being counted on Harry's River, an important salmon run in western Newfoundland.
http://asf.ca/spawn-believes-harry-s-river-count-flawed.html
~~~~~~~~~~~~~~~~~~~~~~~~~~~~~~~~~~~~~~~~~~~~~~~~
Until next week
TIGHT LINES
DOUG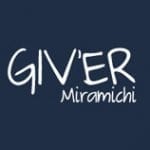 Giv'er Miramichi is about "What's up, what's new, what's happening". We are focused on building people up, supporting one another and celebrating our successes.