Miramichi Hosting NHRA Division National Race
by Bruce Biegler, DragRaceCanada.com
Far Eastern Canada's Miramichi Dragway will host its biggest and most prestigious drag racing event ever this coming summer. The facility has landed a NHRA Northeast Division National Open race July 29-31st.
That race will in fact be one of five different NHRA National Open events in Canada this season within NHRA's welcomed push for more of a Canadian presence. But the fact now that Miramichi Dragway has qualified for an event of this calibre, only came after a lot of work and improvements were made to the facility. Most of the credit for that must be directed to Rodolphe Savoie who took over as track owner five years ago.
"After Rodolphe took over the track in 2011 we began our journey and we set a goal to get the track sanctioned with NHRA," explained Miramichi Dragway's Bruce Howatt. "We knew that we would need to make some improvements to the facility in order to achieve that goal. Those improvements came over the last four years including a new timing system (Port-A-Tree), new sound system, new Tower and NHRA national event sized LED scoreboards. We also completed major upgrades to the track itself — including 2000 feet of additional shutdown and 530 feet of concrete in each lane. We also made improvements to the existing guardrail."
Bruce added that the detailed discussions with NHRA's Northeast Division Director began last year and the agreement for this race was finalized last February. "Dave Mohn and his NHRA team have been a pleasure to work with. They have really helped us get started off on the right foot and by now agreeing to allow us to host a PC Richards National Open at our track!"
Expectations are that participation for this event may very well be record setting for the facility. "We have had some fairly large independent events the past couple years (DownEast Nationals, Atlantic Canada All Out and Fall Brawl) but we think this event will be one of the biggest ever. Our plans are to grow it into an even larger event in future years," Bruce said.
"We are expecting to have over 200 race teams participating at this event," Howatt added. "We are fortunate to have three strong associations already in Atlantic Canada who support us."
Drag racing fans can expect to see some top quality drag cars from all across Eastern Canada and Northeastern US. Eastern-based Canadian drivers like Mark Howes, Bruce Riley, John Armstrong, Fred Thibeault, Dave Anthony, Doug Forbes and Dave Powell are just a few of the names pre-registered. For more information visit the track website at www.miramichidragwaypark.com.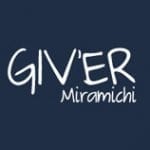 Giv'er Miramichi is about "What's up, what's new, what's happening". We are focused on building people up, supporting one another and celebrating our successes.