Online Auction for Miramichi SPCA: August 1 – August 7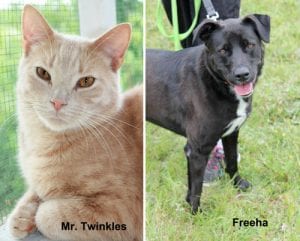 There will be an online auction with the funds going to help the Miramichi SPCA. The auction will start at 8am Monday August 1st and will end Sunday August 7th at 6pm.
To participate in the auction, go to the Facebook event page for Online Auction for Miramichi SPCA (https://goo.gl/WzMcoV). Bids must be made during these times only. Bids prior to or after these times will not be accepted. There will be two locations in Miramichi to pick up the winning items. To donate, visit the event page or call 506-210-2879 by Friday July 29th.
Photos of all the donated items will be uploaded to the event page into one folder. It will be a minimum bid auction with only dollar bid jumps no cents will count. Lots of items have been donated so far – books, clothes, toys, jewellery, gift cards, and video gaming items. There is something for everyone!
The Miramichi SPCA is in need of community support in order to keep their doors open and continue operating their No Kill shelter. The shelter's operating budget is about $10,000 a month. Donations currently only cover about a quarter of their regular operating costs. At the moment the shelter is at maximum capacity for cats and dogs. If donations don't go up, permanent closure is a very real possibility.
The Miramichi SPCA is a private, independent, not-for-profit organization that is fully-funded by donations from people like you. Their only government support is from the city's sale of dog tags, which represents about 2% of their annual operating budget. Federally and Provincially, they receive nothing. They rely on fees from memberships, fees for services, individual and corporate donations, special events, and merchandise sales.
There are many ways you can help financially and through other donations such as pet food, toys, flea treatments and more. Check the Wish List Page on their website for a list of current needs. You can make a one time monetary donation or set up regular monthly payments online or through the mail. You can also donate directly to the Pet Love and Care Vet Clinic to help cover their monthly vet bills or return your recyclable bottles to Hebert's on Wellington Street and ask them to donate your refund to the SPCA. Donation Boxes are also located in many local businesses. No donation is too small. Other ways you can help are to foster a pet, volunteer your time or even become a Board Member. Find complete details about how you can help at www.spcamiramichi.com.
The Miramichi SPCA is located at 128 Dan Cripps Street in Chatham. Their hours of operation are Tuesday through Saturday from 12 noon to 4 pm.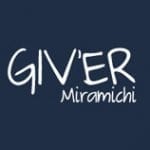 Giv'er Miramichi is about "What's up, what's new, what's happening". We are focused on building people up, supporting one another and celebrating our successes.