Celebrating our Scottish Heritage
The Miramichi Scottish Festival will run from August 19th to the 21st. This is a special year for Scottish celebrations since 2016 marks the 250th anniversary of the arrival of William Davidson's settlers on the Miramichi. Davidson, from Fochabers in Scotland, received the Miramichi 100,000 acre land grant in 1765.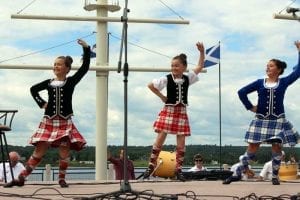 Friday night, at the Riverside Entertainment Centre, the Highland Society will hold its annual tartan banquet and awards night where the William Davidson Medal for Merit will be presented. Entertainment will feature the Fochabers Fiddlers,a group of accomplished young musicians from Davidson's hometown in Scotland who have played venues across Europe and North America. They were with us last year, and have just recently played at Royal Albert Hall in London.
Saturday afternoon, August 20th, on Waterford Green in the Historic Chatham Downtown Business District an extravaganza of Scottish music, dance and pipes will be held, featuring Fochabers Fiddlers, Mason's Tender, Miramichi Fiddlers, and a wealth of great talent.
Sunday morning, August 21st, the memorial church service and Kirk'n of the Tartan will be held at St. Andrew's United Church, 188 Wellington Street, Chatham, followed by the laying of the wreath at the Scottish monument and a reception in the church centre.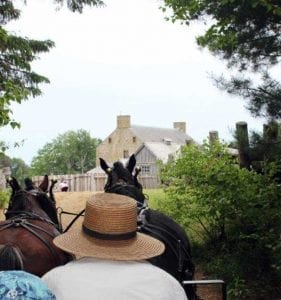 Sunday afternoon, August 21st, the celebration shifts to MacDonald Farm Heritage Site in Bartibog Bridge, an amazing 200 year old working farm managed on behalf of the Province by the Miramichi Highland Society. Events will be centred on the family, with horse and waggon rides, guided tours of the stone manor house, a barbecue including haggis sausage, and continuous music.
We encourage you to also visit Wilson's Point which is open daily in August from 10 am to 5 pm. This is the site of an Early Scottish Settlement and cemetery where many of the earliest Miramichi settlers are buried including William Davidson. The Interpretive Centre built in 2004-05 is a model of the first Presbyterian Church, St. James, built at Wilson's Point in 1791. There are walking trails through the cemetery and along the river and a Historic Trading Post and Ferry Site.
In September Paul Stewart of the Highland Society will be part of a group of New Brunswickers on a two week tour of Scotland and Ireland including an extended stay in the Fochabers region of the Highlands where the group can meet relatives of William Davidson and civic officials, tour Davidson Country, and as well enjoy an evening of entertainment with the Fochabers Fiddlers.
The tour runs from September 14-27 and leaves from Halifax. It is conducted by Maritime Travel of Miramichi 1-800-561-5770, email . They have room for other guests, but registration will close very soon.
The post Celebrating our Scottish Heritage appeared first on Giver on the River.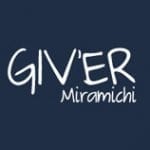 Giv'er Miramichi is about "What's up, what's new, what's happening". We are focused on building people up, supporting one another and celebrating our successes.