Miramichi Folklore Park, Home of the Heritage Players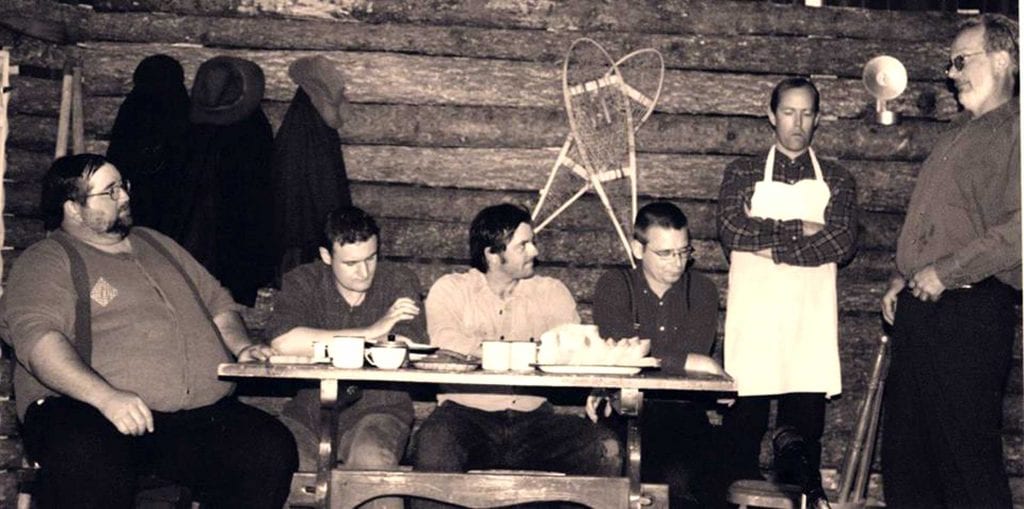 Miramichi Folklore Park is the newly renovated Home of the Heritage Players, a local theatre group dedicated to producing original plays about the Miramichi and its people. To date they have staged over 100 performances based on Miramichi characters and history.
At Miramichi Folklore Park there is a gift shop where you can find Miramichi books, music, arts and crafts, antiques, literature, genealogy, old maps and more. You will also find ice cream and snacks for sale, trailer and tent camping, as well as a picnic area next to the duck pond. They occasionally host a community market and painting classes. For the summer the park is open daily 9 am to 9 pm.
Every week the park hosts a "Friday Night Racket" from 8-11 pm featuring local musicians and out of town guests playing all genres of music. There is also Jamie's Jam for musicians every Wednesday at 7 pm.
The Park Manager and Artistic Director, Bernie Colepaugh, says Miramichi Folklore Park is the result of countless volunteer hours and many years of hard work. "The Heritage Players have poured their hearts and souls into making this a possibility. We have many good people helping us out," says Bernie.
Their Board of Directors include Greg Donovan, Donna Daley, Bobby Hallihan, Susan Butler, Dorinda Glover, Maria Donovan and Bill Young. Bernie Colepaugh and Betty Mutch look after the day-to-day operation of the facility. "Everything we do is to promote art and history in all its forms. Our mission is to preserve and present our heritage and culture in a way that is educational and entertaining to today's audiences."
And if you've ever attended one of their plays or a Friday Night Racket, you'll see they do just that!
Upcoming Events
Saturday August 13 (1-4 pm): Cowboy/ Cowgirl Hoe Down
There will be a Photo Booth, BBQ/ Lunch, Campfire Singing, Farm Animals, Panning For Gold, Horseback Riding (must be accompanied by an adult), Crafts and much more! Tickets are $15 each and will be sold in advance ONLY. Child's activities and lunch included in ticket price. On sale at Miramichi Folklore Park, Renous Convenience, Blackville Post Office, Blackville Pharmasave, Williamstown Road Esso, Sunny Corner General Store, Curtis Corner General Store, and The Co-Operators. Wear your denim and come on over partner!
Friday August 19 (7 pm): "Memories of St. Bridget's" Dessert Theatre
A theatrical tribute to the people, music and events in the Renous area since the official opening and blessing of the cornerstone in 1916. Written and performed by members of the Heritage Players, this is the first production at the Folklore Park since the renovations were completed. Advance tickets are available at Renous Convenience or Miramichi Folklore Park for $15 each until Tuesday, August 16th.
Musical Entertainment at the Friday Night Rackets, 8-11 pm
August 12th: Siobhan Miller, admission $10
Two ¬time winner of Scots Singer of the year, Siobhan Miller is regarded as one of the foremost singers in Scotland. She has a first class Honours degree in Scottish Music from the Royal Scottish Academy of Music and Drama, Glasgow. www.siobhanmiller.com
August 26th: Dan Doiron, admission $6
A blazing spitfire guitarist with a six-string wall of sound who combines traditional and modern guitar influences with unique lyrics reflecting his views on everyday life that keep audiences engaged at every band and solo show. www.dandoiron.com
Miramichi Folklore Park is located at 46 Memory Lane in Renous. When travelling on Route 8 take the exit to NB-108. Call 625-3544 for information.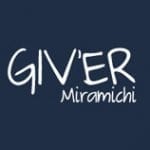 Giv'er Miramichi is about "What's up, what's new, what's happening". We are focused on building people up, supporting one another and celebrating our successes.