ARM Book Nook at Autism Resources Miramichi Inc.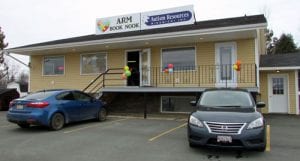 ARM Book Nook is a used book store operated by Autism Resources Miramichi. Their books are received by donations and they only sell good quality merchandise. The book store also serves as a job training center for individuals with Autistic Spectrum Disorder (ASD) in our community and surrounding area.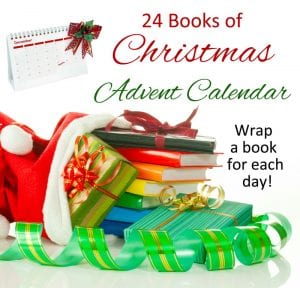 24 Books of Christmas Advent Calendar
Wrap up 24 books for the children (or adult book lover on your list) and place them under the Christmas tree. Every night starting December 1st, the children get to open one book to read every night until Christmas! ARM Book Nook can help with this as we have a wide selection of children books and many others. All childrens books are $2 or under.
Here is a list of book selections at ARM Book Nook:
Local Authors, History, Christianity / Self-Help, Health & Wellness, Science-Fiction. Fantasy, Cook Books, Parenting, Biographies, Children's, Young Adults- Novels , DVD'S, CD'S & Puzzles, Classics, French, Sports, Quilting-Crafts, Canadian, Travel, Garden, Best Sellers, Comics, Fiction, AND MUCH MORE!
Toonie Tuesday: Most of the books are priced $5and under except for Toonie Tuesdays when they are all $2.
Located at 1 Allan St, behind the mall.
December 11th, Santa Claus Photos
Santa Claus is coming to ARM Book Nook Sunday Dec. 11 from 1pm-3pm. Kim Harris will be donating her time and services for this Santa Clause photo fundraiser event for ARM. $10 per digital photo.
December 11th: 1st Christmas Tree Lighting Ceremony
Autism Resources Miramichi will be having their 1st Christmas Tree Lighting Ceremony on Sunday, Dec.11th from 5:30-6:30pm right outside the book store.
Ian Baillie Primary School children's choir will be singing for us at the Autism Christmas tree lighting ceremony. Come and listen to the beautiful voices of the children!
The lighting of the Autism Christmas Tree will take place at 6 pm and the Tree will stay lit until Christmas night!
There will also be a food bank drop off at the Centre during this event!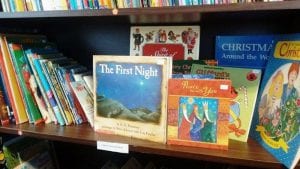 Buy Bulbs to Light the Tree
Arm Book Nook is also selling Christmas bulbs in honor of and in memory of someone with Autism.
When buying a bulb you will be able to personally write the name of the person you choose to honour directly on the Christmas bulb. These bulbs will be used to light up the Christmas Tree right outside of the centre.
Bulbs are for sale at ARM Book Nook or at the following locations.
-December 3rd 9:00am-2:00pm – Chatham Market
-December 4th 12:00pm-4:00pm – MVHS Market
Last day to purchased bulbs December 4th. You can also E-Transfer to and send us your information.
Bulbs in honour of someone with Autism:
Green Bulb $5
Red Bulb $10
Blue Bulb $15
Memory of someone with Autism:
Gold Bulb (Donation of your choice)
Come join us during this beautiful Holiday event and support Autism Resource Miramichi and our local food bank. Located at 1 Allan St, behind the Douglastown Mall. Tel: 622-8137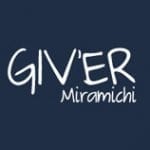 Giv'er Miramichi is about "What's up, what's new, what's happening". We are focused on building people up, supporting one another and celebrating our successes.