Your Community Inclusion Network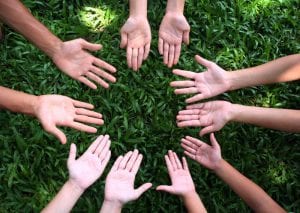 Become Involved in your Community Inclusion Network
Twelve organizations in the province have received approval by the Economic and Social Inclusion Corporation to establish regional Community Inclusion Networks (CIN). All citizens, community organizations, local business, government agencies, and communities are encouraged to participate in their local CIN. The 12 CIN will develop local poverty reduction plans and work together to deliver programming tailored to local needs.
What do you know about the CIN in your region?
The CIN contributes to people's knowledge of the reality of poverty in the region and emphasizes the power of community in utilizing assets and bringing people together. The CIN coordinates the efforts of individuals and groups with the hope of creating partnerships and knowledge exchanges.
The CIN creates a regional action plan focused on poverty reduction and community development and facilitates, encourages and supports well connected, grassroots community projects that target the priorities of the plan (Education & Literacy+ Numeracy-Housing-Transportation-Food Security & Wellness+ Mental Health-Employment-Social inclusion).
So what can you do with the CIN of your region?
With support from the CIN, get involved in or start community initiatives.
The CIN needs community members who know the realities of communities as well as their assets and needs. Your involvement could be as exciting as partnering with working groups towards concrete actions that can get people engaged in your community and ultimately lead to poverty reduction.
For further information, contact Isabella at the Northumberland CIN by email at or by phone at 506.424.1702.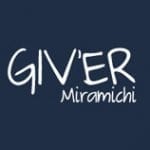 Giv'er Miramichi is about "What's up, what's new, what's happening". We are focused on building people up, supporting one another and celebrating our successes.