First off after a very busy summer schedule I have to say its been a bit of time since my last post. I am glad to get back and update you all!
As everyone is aware I am back on council and would like to thank the city for all the tremendous support I received during and after the election. I garnered second overall in votes behind Adam Lordon who has since stepped down and is now running for mayor.
I have not stopped doing council work for a moment thru out the summer months. I go six days a week and have three meetings a week…being more involved then ever and I really enjoy it. My council chair is protective services (police & fire). Our former Fire chief has taken a different direction and we wish him well.
It was a hectic four months on council with Gerry's passing and Adam Lordon working away from the city. I was appointed to chair all meetings in his absence which I was very grateful for, as I had more time than a few of my fellow Councillors.
The Fire Department is going to have a study done at the cost of $55,000 to give a direction in which way our city should go as per staff and volunteers running the system. We have hired a new Deputy Chief from our ranks in the fire service. There were seven candidates and the successful gentleman was Frank Roche. Congrats from all the council.
We are now in the process of our budget for 2017. This is taking up a lot of the bulk of the meetings lately but we are insistent on spending correctly and strategically for the benefit of all tax payers. Our budget that we have for 2016 is still under mandate unless the cold white stuff comes down early and all hell breaks loose …lets hope not!
Our new council is very dynamic and eager, the councilors that you all voted in are on top of their game. We get along and work together well and our new format for meetings has made a positive change. We now have briefings to go along with our regular and special meetings.
I have been attending every function that I am able to get to. Obviously we cannot get to everything as we also live our family lives.
We are doing a large upgrade to Queen Elizabeth Park starting in November. It will consist of all new underground wiring, speakers thru out the park and six trees which have to be removed taken care of. The fountain and all monuments will have new face-lifts and this will be ongoing thru 2017. I am personally proud to see this as I am the representative for the city on the Newcastle Downtown Business District.
We as a city hosted the NB 506 Music concert and awards. I personally attended all events on Friday evening…wow what a great success! Nice to see the hustle and bustle and all the great talent…kudos to the organizers and volunteers. They say it was the best one ever which shows the Miramichi way!
Our city had a lot of capital work done this summer as traffic was quite heavy at times. I would like to thank the public for their patience and time on those busy and backed up days in the summer.
We are in the start of a bi-election for our Mayor and one councilor as Mr. Lordon had to resign his seat to run for mayor. I wish him and all the candidates the best of luck for the November 14th election. I look forward to working with whomever gets elected.
I will keep up these posts and get back to more regular ones. If anyone has and concerns, questions or comments I am always available and will try to solve any issues I can. I can be reached at 622 4612 or email .
Thank you
Tony Bucket Walsh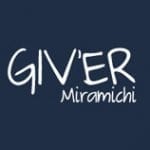 Giv'er Miramichi is about "What's up, what's new, what's happening". We are focused on building people up, supporting one another and celebrating our successes.