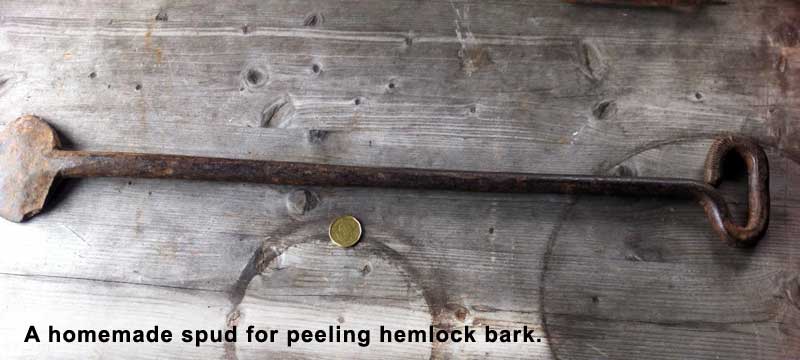 In our last issue Bernie Colepaugh of the Miramichi Folklore Park in Renous shared a photo of an old item and asked if anyone knew what it was.
Gary Layton wrote, "I think it's a spud knife for pealing bark off trees. I used one years ago in the woods with my uncle Weldon Munn."
While Jeannette waters thought, "This is a tool to stir coal, used by blacksmiths."
Clement Tremblay believes the item is a forged, wrought iron multi-purpose tool used for ice breaking, digging, and cutting. And B Duplessis agrees, "It's an ice cutter for cutting holes in the ice on the river for spearing eels or cutting trenches for smelts nets or for fishing. When they used axes the water would splash on them. I have my father's in my garage."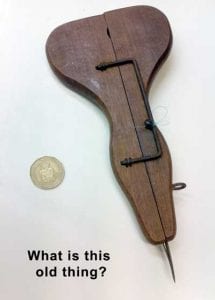 But what does Bernie say?
"This is a homemade spud which was used specifically for peeling hemlock bark. The Hemlock bark was thicker and a heavier spud was needed for this job."
Congratulations Gary Layton! Great guesses all around!
Bernie sent another photo … Do you know what this is? If you think you know we invite you to email your best guess to . Include "This Old Thing" in the subject line. Next issue we'll publish the correct answer from Bernie and let you know if you were right!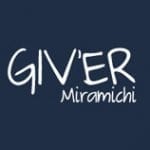 Giv'er Miramichi is about "What's up, what's new, what's happening". We are focused on building people up, supporting one another and celebrating our successes.