Book Review "Letters from Beauly: Pat Hennessy and the Canadian Forestry Corps in Scotland, 1940-1945" by Melynda Jarratt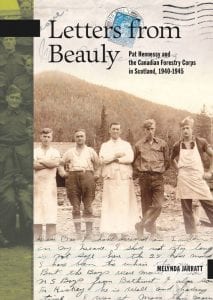 by James M. Fisher, The Miramichi Reader
During the Second World War, hundreds of New Brunswick woodsmen joined the Canadian Forestry Corps to log private forests in the Scottish Highlands as part of the Canadian war effort. As the call to war was answered by woodsmen in England and Scotland, it left a skills gap that needed to be filled. So, England looked across the Atlantic for experienced woodsmen. Patrick "Pat" Hennessy of Bathurst was one of them. Although middle-aged, his extensive experience as a cook put him in good stead and he soon found himself overseas as part of the CFC.
For five years, Pat served as the camp cook with 15 Company of the Canadian Forestry Corps near the ancient town of Beauly, Scotland. Pat saw more of the world than he had ever dreamed of, visiting ancient battlefields he had learned about as a child, travelling to his ancestral Ireland, even attending a course of lectures in British history at Oxford University. Quite the accomplishment for someone who had rarely been out of New Brunswick, and with only a third-grade education at that. However, he was able to write hundreds of letters home from both Canada (during basic training) as well as the UK. These letters were kept by the Jarratt family in an attic in Bathurst, NB and were only recently discovered. Drawing from this unique collection of more than three hundred letters, as well as hundreds of archival documents and photographs, author (and Hennessey descendant) Melynda Jarratt provides a rare glimpse of what life was like for Canadian servicemen overseas and for their relatives at home in Letters from Beauly (2016, Goose Lane Editions).
The acknowledgements section at the back of the book takes up 6 1/2 pages alone, a testament to the amount of research and collaboration required to produce this informative and insightful volume. Letters from Beauly is volume 23 in the New Brunswick Military Heritage Series, co-published with the Gregg Centre for the Study of War and Society.
Melynda Jarratt is the leading authority on the history of the Canadian war brides of the Second World War. Originally from Bathurst, Melynda has a Bachelor of Arts (Honours) and a Master of Arts in History from the University of New Brunswick in Fredericton. She wrote her Master's Thesis on the New Brunswick war brides of the Second World War and has continued to document their story for more than twenty years. Melynda also has a diploma in Digital Media and Design and runs her own information technology company in Fredericton specialising in heritage, arts, and culture. She runs the authoritative website on the history of the Canadian war brides at www.CanadianWarBrides.com.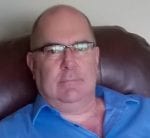 James M. Fisher lives in Miramichi. James is an ardent reader whose aim is to highlight New Brunswick authors and publishers, as well as cover subjects of interest to New Brunswickers in particular and Maritimers in general. For more visit his website or like his page on Facebook.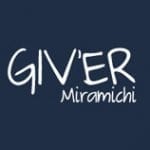 Giv'er Miramichi is about "What's up, what's new, what's happening". We are focused on building people up, supporting one another and celebrating our successes.