Book Review: "The Effect of Frost on Southern Vines" by Sandra Bunting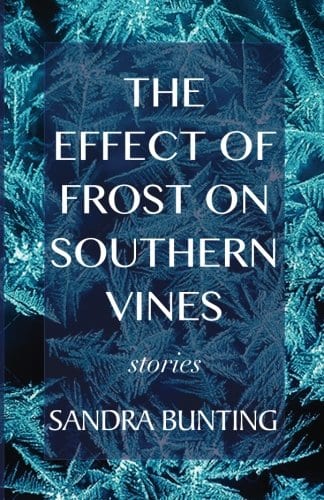 by James M. Fisher, The Miramichi Reader
Miramichi's unofficial poet laureate Sandra Bunting, has just released her first collection of short stories entitled The Effect of Frost on Southern Vines (2016, Gaelog Press). Having lived abroad for many years, Ms Bunting returned to Miramichi in 2011. The stories that make up this volume are primarily set in Ireland, but some, such as the title story are set on this side of the Atlantic. There are 17 stories, each one averaging about ten pages each.
The Effects of Frost on Southern Vines is a very delightful collection of short fiction from Miramichi's Sandra Bunting.
As with any compilation, there some stories that grab your attention and make you wish they were longer, and others that can tell a story in just a few succinct pages. A fine example of the latter is For a Song, the last story in the book. A girl from Canada attending Trinity College in Ireland stays with her eccentric Aunt Louise who manages to get her way invited to book launches and other galas where she and her niece can eat and drink for free, thus saving money. This seems strange to Brooke at first, but she soon comes to enjoy life outside of studying and might end with a little romance, too. It was a fine way to end this collection of stories about love, old days, new ways and a couple of surreal tales (Gorse Fires, Lion's Den) as well as the title story, that verge on the spine-tingling. Give the Dog a Tune is a humorous tale that sounds like it could have been related in a smoky Irish pub.
My favourite is The Wind Throws it Back, a story centred around two Irish Traveller families wanting to arrange a marriage between a son and a daughter who have never met. The boy, Martin has no interest in Gina, until he rescues two Greyhound dogs that have been used for dogfighting and the mutual love for the dogs unites the two in a special way.
The Effects of Frost on Southern Vines is a very delightful collection of short fiction, and as it is Ms Bunting's first offerings of prose, it is a fine accompaniment to her acclaimed works of poetry.
---

Sandra Bunting writes poetry, fiction, non-fiction and journalistic articles. She grew up on the east coast of Canada and was awarded a BA in Radio and Television Arts from Ryerson in Toronto and an MA in Writing from NUI, Galway, Ireland. After working for CBC News, Toronto, she moved to Europe and lived in the north of France, Madrid, Dublin and Galway. She returned to Canada in 2011 and established herself in Montreal and Northern New Brunswick.
Sandra is currently on the editorial board of the Galway-based literary magazine, Crannóg, and is running her own company, Gaelóg, which offers writing and editing services besides ESL training and assessment and workshops.
She is a member of the Writers' Federation of New Brunswick, the Miramichi writers' group Words on Water, Quebec Writers' Federation, Elan (The English Language Arts Network) and the Galway Writers' Workshop.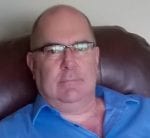 James M. Fisher lives in Miramichi. James is an ardent reader whose aim is to highlight New Brunswick authors and publishers, as well as cover subjects of interest to New Brunswickers in particular and Maritimers in general. For more visit his website or like his page on Facebook.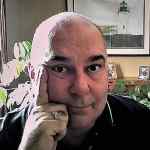 James M. Fisher is a Miramichi resident who enjoys reading and reviewing books both local and international. You can read more book reviews and author interviews on his site, www.miramichireader.ca