Friends of Beaubears Island 2017 Speaker Series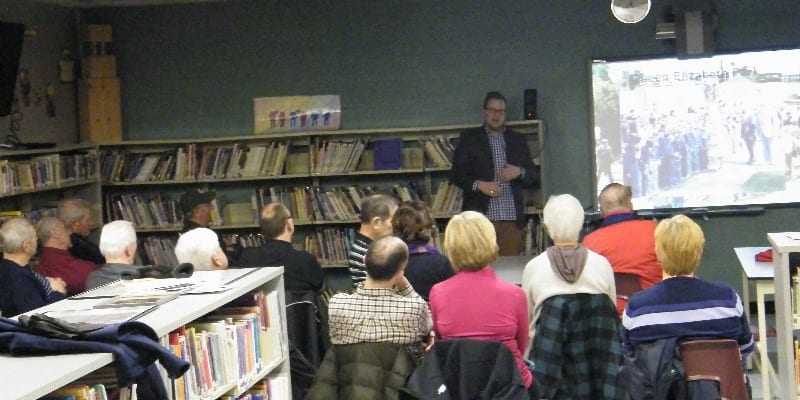 In view of the success achieved in 2016, the Friends of Beaubears Island will once again host Miramichi historians in a Speaker Series during the month of February. Presentations will occur in the library at the Nelson Rural School 7 pm on Monday and Thursday evenings throughout the month.
In honour of Canada's 150th birthday, and in anticipation of other related events coming up this year, Friends of Beaubears Island Executive Director Shawn McCarthy will speak on Miramichi Father of Confederation, and Beaubears Island owner, Peter Mitchell in a presentation entitled "Unremembered Architect: Peter Mitchell, Miramichi & Confederation." Born in Newcastle, NB in 1824, Peter Mitchell was a strong supporter of confederation, and was present at the Quebec conference in 1864, as well as the London conference, at which the British North America Act was drafted. When John A. MacDonald formed his first federal cabinet, Mitchell was offered a post as minister of marine and fisheries. During his parliamentary career Peter Mitchell had been known as a skilled debater who spoke eloquently and forcefully, never mincing his words.
Tim Humes offers a look at "The Faces of Canoeing," a visual portrayal of the quintessential but simple Canadian craft among an array of waterways. The canoe can be viewed as a link between the past and the present; between peoples and cultures. The cultural and historical connection with the past will be presented through aboriginal peoples, the development of the various forms of the canoe set in the Canadian landscape; in fact, the very development of Canada. The canoe travels through the seasons, across a multitude of landforms and with people in a host of activities. The subject matter displays connection with our waterways in a host of settings: The Nahanni, the St-Croix, the Restigouche, and the Little South West Miramichi.
Rachael Bell offers a lecture entitled "We are all Treaty Peoples". She states that, in the wake of the Truth and Reconciliation Commission's Final Report and in the midst of the National Inquiry into Missing and Murdered Indigenous Women and Girls, Indigenous issues have increasingly been a subject for Canadian media. These reports focus on the events as they happen, but rarely frame them within their particular historical contexts. That context includes treaties which include two distinct parties: the Wabenaki First Nations, and the non-Indigenous populations in our area. Her talk will attempt to shed some light on that context.
Two of the featured lectures will speak to the biological diversity of the region, as Tony Van Buskirk speaks on "Wildlife Past and Present – A Miramichi Perspective", while "The Distribution and Current Diversity of Plant and Animal Life of Beaubears Island" will be presented by Jim Saunders and Dave McLeod. The Miramichi River watershed in general supports an abundance of land mammals and waterfowl. Prior to European settlement, the area also supported woodland caribou, as well as the eastern cougar and wolves. Looking to Beaubears Island in particular, the Island is home to more than 323 different varieties of vascular plants, including 69 introduced species, and supports a large population of red fox, with moose, deer, porcupines, and a mating pair of bald eagles also found.
Noted local historian, and former school teacher, Manford Wasson will speak on Queen Elizabeth Park. This in-depth and engaging presentation, will look at the stories behind the park itself, and the many monuments and points of interest that are situated within it. The change that has occurred with time will also be discussed, allowing guests to gain a greater appreciation of a site we all see everyday.
A particularly interesting evening is promised when Neil Wallace presents "Were the Vikings Here? What do we know?" and postulates as to whether or not the Norsemen visited and settled in Miramichi. Five hundred years before Columbus set foot on the islands of the Caribbean, Norse settlers were living in what is now a part of Canada. Yet, for nearly a thousand years after the Vikings abandoned their North American outpost, no definite proof of their settlement appeared except in the Icelandic sagas, long poems that were first written down in the 13th Century. The presentation will also discuss Viking technology, their settlements in Greenland, their economics and their needs to travel.
Noted storyteller and playwright Bernie Colepaugh will offer an evening of chills and thrills when he discusses "Miramichi Legends and Stories," a look at some of the more popular folktales of the region, as well as some you may not have heard of. As famed historian Louise Manny said, "There is a whole culture here that you and I know nothing about." Mr. Colepaugh will be sure to shed a bit of light on that, in what should be an entertaining evening.
Finally, the event will boast a Photography contest. Friends of Beaubears Island invite photographers to submit their best picture of Beaubears Island to be voted on by the public. Photos will be displayed during the various lectures and votes will tabulated at the final presentation on Feb. 27th. The winner will receive a prize package from Friends of Beaubears Island. Framed photos should be submitted by February 1st – call 624-4485 for more details.
There certainly looks to be something for everyone, so why not come out? You're sure to learn a bit more about this fantastic community of ours and it's impact, both across the country and across the globe.
Speakers Series Schedule
February 2nd Tony Van Buskirk "Wildlife Past and Present – A Miramichi Perspective"
February 6th Shawn McCarthy "Unremembered Architect: Peter Mitchell, Miramichi & Confederation"
February 9th Tim Humes "The Faces of Canoeing"
February 13th Rachael Bell "We Are All Treaty Peoples"
February 16th Manford Wasson "Queen Elizabeth Park"
February 20th Neil Wallace "Were the Vikings Here? What do we know?"
Feb. 23 Jim Saunders & Dave McLeod "The Distribution and Current Diversity of Plant and Animal Life of Beaubears Island"
Feb. 27 Bernie Colepaugh "Miramichi Legends and Stories"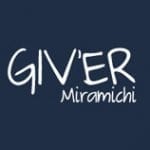 Giv'er Miramichi is about "What's up, what's new, what's happening". We are focused on building people up, supporting one another and celebrating our successes.