January Happenings at the Doaktown Community School Library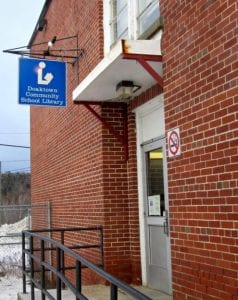 The Doaktown Community School Library at 430 Main Street has many fun filled activities for all ages planned to help kick off the new year.
Busy Bee Quilters – January 19th 6 to 8 PM
Regular meetings are the first and third Thursday of the month. During library hours quilters are invited to work on the lap quilt being made for the Central New Brunswick Nursing Home.
Lego Time – Tuesdays and Thursdays 12 Noon
Lego building for children during lunch hour in the Children's Program Room.
Zoomers and Bloomers – Wednesdays 2:10 – 3:10 PM
A intergenerational program for older adults and children, beginning January 18th with Woodworking for two weeks. Knitting and Crocheting in February and March. Cursive Writing in April and May. Running in May and June. Permission slips with more information will be sent home by Doaktown Elementary Students in Grades 3 – 5.
Keeping You In Stitches – Thursdays 6 to 8 PM
Barb Colford invites knitters to participate in a fun project called the Temperature Blanket or Scarf. Knit one row each for the next year using a color chart for your creation. For more details, contact Barb at 365-7525.
Scrapbooking – Thursdays 6 to 8 PM
Scrapbookers invite you to join them for an evening of working on scrapbooks and making greeting cards. Call Paige Hambrook – Storey for more information.
Racey Readers Book Club – Tuesday, January 31st , 7 PM
This months selection is Hit and Mrs. by Lesley Crewe.
Wellness Activities
Keeping Active (Sports on WiiU) – Tuesdays and Wednesdays 2 – 4 PM
Start 2017 by getting more active with older adults. Keep the ball rolling as you play sports, games, exercises, and other activities using the WiiU.
WALKING in the Gymnasium – Mondays, Tuesdays and Wednesdays
The gymnasium is open to walkers from 2:15 – 4 PM. Stop into the library afterwards to socialize, and look for books on walking and exercise.
MAHJONG – Mondays and Fridays 1:30 PM
Chair Exercises – Tuesdays 1:15 PM
Free instruction by Lise Ouellette
GAMES WITH FRIENDS – Tuesdays 1:30 PM
PUZZLE TIME – Everyday, During Library Hours
FAMILY LITERACY DAY – Friday, January 27th
Calling all grandparents to join us as we celebrate. Some grandparents will read to the children at 9:15, 10:15 and 11 AM, and others will be serving cookies and milk. Parents are encouraged to attend as well.
For more information about events happening at the Doaktown Library find them on Facebook @DoaktownCommunitySchoolLibrary Find more local community events happening in the greater Miramichi region on the Mighty Miramichi Event Calendar. Add your special event FREE!
Event information courtesy the Salmon Country News (from Renous to Boiestown) contact  to subscribe or advertise.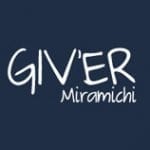 Giv'er Miramichi is about "What's up, what's new, what's happening". We are focused on building people up, supporting one another and celebrating our successes.