"The Very Best" Festival in Atlantic Canada is a go for 2017

His worship, Mayor Adam Lordon, along with the Rock'n'Roll Festival Committee Vice-Chair, Nelson Stewart, announced yesterday that the Rock'n'Roll Festival 2017 is officially a go … "The Very Best" Festival in Atlantic Canada will take place in the City of Miramichi beginning on Thursday, June 29th and ending on Sunday, July 2nd, 2017.
"We are very proud to be celebrating Canada's 150th birthday in so many ways this year in Miramichi, including so many great events for celebrating Canada Day Weekend. I look forward to joining the Rock'n'Roll Festival and the Downtowns in the celebrations," Mayor Lordon said.
It is estimated that approximately 10,000 visitors will travel through the Miramichi during this wonderful event. This year's event is being organized in conjunction with Canada's 150th birthday. It is even more special this year that not only will the festival contribute to the celebration of Canada's 150th birthday, but also that the Former Town of Newcastle was one of the first towns to celebrate Canada Day over 50 years ago. The opportunity to promote our beautiful City, along with its heritage and culture, has been a core part of the original intent of the Festival for over 23 years and continues with this year's event.
"The Rock'n'Roll Festival is extremely excited to welcome a touch of country music to this year's festival. We are honoured to announce that Miramichi's very own Canadian Country Music Association award winner Jason Barry will be live on stage Saturday, July 1st as a special guest with the Big Bad Party Band!" said Vice-Chair Nelson Stewart.
Tickets are now on sale! Please visit the Rock'n'Roll Festival 2017 website at www.rocknrollfestival.com or the festival Facebook page @MiramichiRocknRollFestival for more information on the schedule of events and other related information.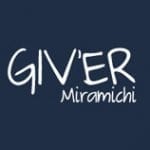 Giv'er Miramichi is about "What's up, what's new, what's happening". We are focused on building people up, supporting one another and celebrating our successes.