Book Review: "Harbinger: Book 1 of Northern Fire" by Ian H. McKinley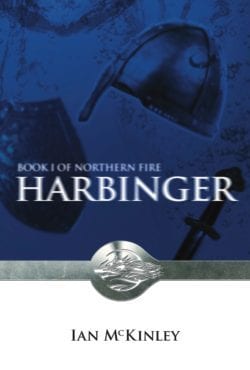 by James M. Fisher, The Miramichi Reader
New Brunswick's resident writer of fantastic realism, Ian H. McKinley, has released Harbinger, Book 1 of his Northern Fire series. It is firmly rooted in Nordic myth and legend, a time of swords, spears, axes, bow and arrow and fearless sea raiders that pillage enemy villages along the coasts and fjords of the Northlands.
"Mr McKinley's writing style is solid and detailed, yet pleasurable to read. He has concocted a mythopoeic story of the first rank in Harbinger."
Four Children of Destiny
Four children are born in the village on Darknight (the winter solstice) marking them as special and destined for greatness, according to the villagers and seers among them. Harbinger (which is the name given to an unusual sword found by one of the children) traces the lives of the four (Lars, Thay, Cairn and Lora) as they grow, learning the ways of the village and the wills of the various gods they worship. Alll learn to handle the various weapons of the day for the village being on the coast could be at the mercy of the Sea Wolves without warning. The Sea Wolves are a little bit pirate, a little bit coast guard in that while they may give protection to a village that provides them with supplies and young men to train, they raid enemy villages and cart off spoil and men to serve as slaves at the oars.
When the four become of age they are given to the Sea Wolves by their parents (some of whom are former Sea Wolves themselves) to train and to become better Fjordlanders. While the Sea Wolves are off on a raiding expedition, the four are left behind to guard the three boats. The raid goes terribly awry and a lone survivor makes it back to the four instructing them to set fire to the boats and escape for their lives:
Lars clenched his teeth, heaved in a deep breath, nodded and hissed, "Aye, I'll light a northern fire." An odd look crossed Lora's face and she said, "It'll set the world ablaze."
The four escape in the remaining boat and this is the true start of the adventures to follow as the sea takes them far from home and brings them ashore in a place they had only ever heard of, trying to survive as strangers in a strange land with varying customs, language and a healthy fear of the "Thorn People" as Fjordlanders are known as in these parts. Their fortunes improve somewhat when they come across the outcast Elkor, a bitter and disfigured man falsely labelled by the ignorant populace as a necromancer.
Conclusion
I truly enjoyed reading this book, and while I am not a fan of the wizards and warriors type of fantasy, Harbinger is closer to reality, aside from the place names which are realistic enough in their own right. Mr McKinley's writing style is solid and detailed, yet pleasurable to read. He has concocted a mythopoeic story of the first rank and one that will have you highly anticipating Book 2 of Northern Fire: The Winter Wars, due in November 2017.
You can purchase copies of Ian's books directly from his website, which also has coloured maps of the imaginary countries of Harbinger: http://northernfire.net/
Here is the official trailer for Harbinger:
Ian is a career diplomat with Global Affairs Canada who has served abroad in Colombia, Kenya, Zimbabwe, and at the Canadian Mission to the U.N. in New York. He speaks English, French, and Spanish, and can say hello in Shona and Swahili. Ian is a proud member of the Writer's Federation of New Brunswick (wfnb.ca) and the Sunburst Award Society that promotes Canadian literature of the fantastic (sunburstaward.org). Ian was named a Prélude "Emerging Writer" at Frye Festival 2016. His previous book is The Gallows Gem of Prallyn.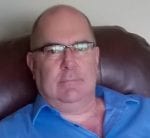 James M. Fisher lives in Miramichi. James is an ardent reader whose aim is to highlight New Brunswick authors and publishers, as well as cover subjects of interest to New Brunswickers in particular and Maritimers in general. For more visit his website or like his page on Facebook.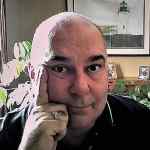 James M. Fisher is a Miramichi resident who enjoys reading and reviewing books both local and international. You can read more book reviews and author interviews on his site, www.miramichireader.ca