Symphony at Sunset Showcase May 13th at Carrefour Beausoleil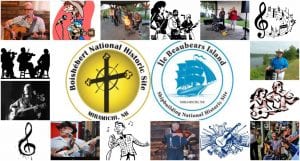 With the upcoming season looming, and hot on the heels of their successful staging of "Canada's Forgotten Father", the Friends of Beaubears Island return to the Gilles Laplante Theatre at Carrefour Beausoleil on May 13th at 7 pm to showcase the performers in their annual Sunday summer music program – Symphony at Sunset.
Since 2011, the program has offered local music in Bicentennial Park on Sunday evenings for 10 weeks in the summer, free of charge. With the aid of the Remembering Nelson Fair Committee, the evenings have grown in popularity throughout the years, regularly seeing large crowds in the park enjoying the talent of the River.
This year, in an effort to increase awareness about the program, and promote the local talent who feature in it, the performers will offer a sampling of their musical wares in order to entice the crowds to Bicentennial Park this summer. A full schedule will be available for pick-up at the show, and artists will include Eric Hendriks, Wade Hallihan, the Heritage Players Band, Last Call, Charlie Hachey, and Joanne Lynch.
This is a unique opportunity to preview the upcoming slate of talent for the season, and plan your summer summer listening pleasure. Tickets ($10) will be available at the door. For more information, call 624-4485.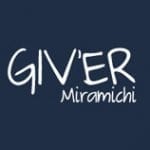 Giv'er Miramichi is about "What's up, what's new, what's happening". We are focused on building people up, supporting one another and celebrating our successes.