Hidden Gems of the Mighty Miramichi and Beyond!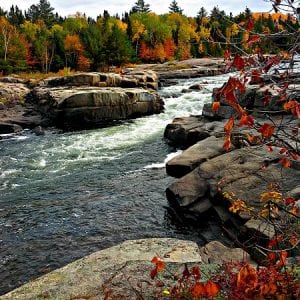 The Mighty Miramichi region is full of places to see. There are many Hidden Gems, full of rich beauty and character, that are worth checking out!
Després Lake
Després Lake is a worthwhile visit! Located nearly 20 minutes off Route 126 and Rue Principale Street on the Pleasant Ridge Road in Rogersville, and 50 minutes from the City of Miramichi, there is a dock on site, with picnic tables and ample parking. Many people enjoy canoeing and swimming at the lake.
The nearby Ocean Spray Cranberry Bog/ Pleasant Ridge Cranberry Farm withdraws water from Després Lake. In 2012, Ocean Spray secured a 90 year lease on 8500 acres of Provincial land and it is North America's first and only company owned farm. Also at Després Lake is a rare and hidden plantation of The Southern Twayblade, a rare bog orchid that has been found at only six sites in the province of New Brunswick.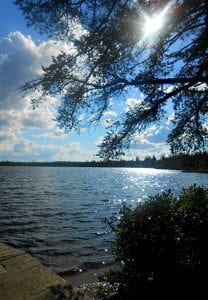 Peabody Lake
Peabody Lake is located off the Fraser Burchill Road/ Route 430 Highway, approximately 24 miles from Whitney. Peabody Lake is most popular for Fly Fishing, Trout Fishing, Canoeing, Skating and Snowmobiling.
Pabineau Falls
Pabineau Falls is situated one hour from the City of Miramichi, and 15 minutes from the City of Bathurst. Travel north on Route 8 toward Bathurst, continue straight onto Route 11 North. Take Exit 304 King Avenue/ Route 430 Highway South. Continue 10 minutes and take a slight left onto Pabineau Falls Road. Travel three to four minutes on Pabineau Falls Road and you will arrive at Pabineau First Nation. Keep straight for about 10 to 15 minutes and the falls are on the left hand side! Parking available, along with plenty of walking trails!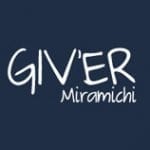 Giv'er Miramichi is about "What's up, what's new, what's happening". We are focused on building people up, supporting one another and celebrating our successes.