A Taste of Miramichi: Fundy Line Restaurant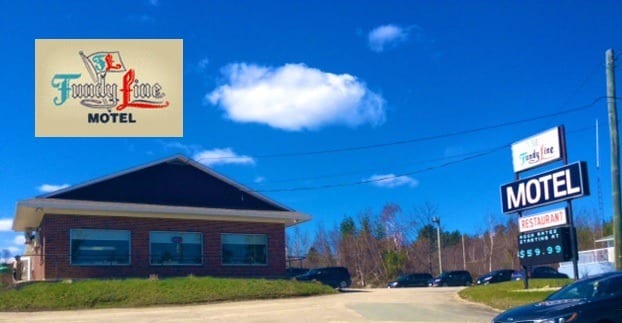 This year, Miramichi will enjoy four weeks of featured menus at 14 restaurants around the river.
A Taste of Miramichi, the Miramichi Chamber of Commerce's dining event, runs from May 15th until June 11th, 2017.
Each participating restaurant will showcase a three-course menu (with two options for appetizer, entree, and dessert) which their chefs feel represent their unique "Taste Of Miramichi".
We will be highlighting each restaurant's menu. Today Flo invites you to join her and the friendly staff at Fundy Line Restaurant, located at 869 King George Highway.
"Where The Local's Like to Gather. Visit us for the finest in home cooking, with fresh ingredients. Great Food. Great Staff. Great Service. All meals are homemade. Begin your meal with a delicious bowl of homemade soup. End with a scrumptious dessert. Fish 'n Chips are our speciality! We also offer a delicious Children's menu! Beer and Wine available. Come join us at Fundy Line, where you can sit by the window, and watch life on the River unfold. We're open 7 days a week 7 am – 8 pm!"
Fundy Line Restaurant Menu Options:
Option One
Appetizer: Soup of the Day
Entrée: Bacon Cheeseburger Platter with choice of fries/salad/mashed
Dessert: Brownie Delight
Option Two
Appetizer: Small Mozza Sticks
Entrée: Bologna Dinner with Onions and choice of fries/salad/mashed
Dessert: Strawberry Short Cake
($25 +Tax)
Come out and enjoy! For more information telephone 506-622-3650.
The post Introducing Fundy Line Restaurant in A Taste of Miramichi appeared first on Miramichi Chamber of Commerce.