2nd Annual YogaFest Miramichi happens Saturday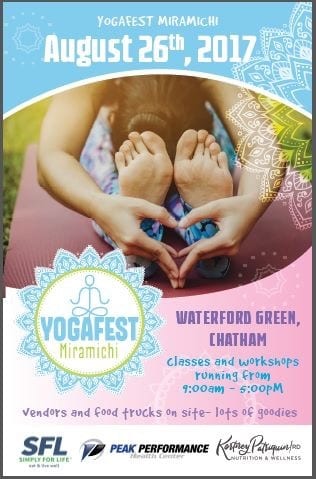 Waterford Green is the place to be on Saturday August 26th, 2017 as Miramichi yoga teachers come together to offer a full day of FREE yoga classes for the Second Annual YogaFest Miramichi.
The day's schedule is comprised of a variety of classes – starting with an energetic wake up vinyasa flow class, moving into a fun and playful family class, a "new to yoga" beginner class and an advanced class, a guided meditation session, and ending the day with a relaxing, rest and restore class.
YogaFest was created to highlight the variety of yoga options available in our community, bringing together many local yoga teachers. Laura Jacobs, Chair of the YogaFest committee, brought this idea to Miramichi from her hometown in Nova Scotia, where she was on the organizing committee for a similar festival in Kentville. The organization committee of YogaFest is comprised of a passionate group of local teachers and enthusiastic yogis.
The City of Miramichi has been very supportive as YogaFest aligns directly with the mission of the Community Wellness and Recreation Department: " …(we) will strive to promote healthy active living for all residents thus improving the quality of life by providing access to efficient, enjoyable and safe recreational and leisure opportunities." Yoga is a perfect way to achieve this and YogaFest will showcase many different styles for all ages and body types.
Many local businesses have jumped on board to be a part of this; the main sponsors are Peak Performance Health Centre, Kortney Patriquin RD Nutrition and Wellness, Simply for Life , Sculpt Health and Wellness and City of Miramichi Community Wellness and Recreation Department.
You will find these, and other local businesses and entrepreneurs set up at Waterford Green for the day offering everything from clothing and apparel to health services, yummy treats and fresh produce.
Raindate is Sunday, August 27, 2017. Same time. Same place.
About the Classes
YogaFest will offer a variety of classes. Below are the descriptions of the classes:
Vinyasa – uses the combination of breath with movements to transition through postures and bring deeper awareness.
Family Yoga – uses stories and games to create a fun filled class for all ages.
Essential Oils & Yoga – learn about essential oils and the many health benefits that come from their use. This class is a heart opening slow yoga flow.
Kripalu – a gentle yoga practice with an emphasis on compassion.
Advance your Practice – This class will challenge yogis to take their practice a bit further – maybe even upside down! A workshop style class, exploring "advanced" poses in a fun, playful and safely guided experience.
Beginner Yoga – for the first-timers and those looking to get back to basics- learn standard hatha poses, breathing techniques and explore what yoga can bring to your life.
Yin Yoga – a slow- paced style in which poses are held for longer periods of time to experience depth and relaxation. The aim of yin yoga is to increase circulation in the joints and improve flexibility.
YogaFest 2017 Schedule
Saturday, August 26, 2017 – Raindate, Sunday August 27, 2017
Opening & Welcome
9 – 10 am
Wake-up Vinyasa Flow
Lisa Daley 200hr RYT
Sponsored by SportChek
10:30 – 11:30 am
Family Yoga
Matthea Schumpelt 200hr RYT
Sponsored by Simply For Life
Essential Oils & Yoga
Sheri Lynn MacFarlane 200hr RYT
Sponsored by doTerra
12 noon – 1 pm
Advance Your Practice
Laura Jacobs 500hr RYT
Sponsored by Peak Fitness
Beginner Yoga
Heather Hutt 500hr RYT
Sponsored by Peak Performance Health Centre
1:30 – 2:30 pm
Intro to Kripalu
Karrie McCarthy 500hr RYT
Sponsored by Kortney Patriquin RD
Guided Meditation
Lise Thibobeau
Sponsored by YogaFest
3 – 4 pm
Yin, Rest & Renew
Vanessa McEvoy 200hr RYT & Jill O'Shea 250hr RYT
Sponsored by The Yoga Block
Closing OM
About the Teachers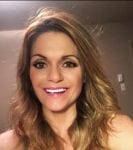 Karrie McCarthy
Karrie's journey into the practice of yoga began over 20 years ago by serendipity. Often pushing and punishing her body through exercise, it was during a run one day that she stumbled across an outdoor yoga class. She felt like she had finally come home and knew yoga was something she needed to explore.  Her love of the practice and exploration of various styles led her to Kripalu. With an emphasis on compassion, honouring your limitations and exploring your potential, it brought profound changes to her life. She wanted to share this experience with others. In 2007 she became a certified yoga teacher in the Kripalu tradition through Atlantic Yoga Teacher Training in 2007, under the guidance of the incredible Jody Myers and Silver Frith. As a mom of three beautiful and busy children, working multiple jobs at same time, finding time to practice was not always easy; but it was an invaluable tool for navigating life's challenges while raising and guiding her children with an open heart. Karrie believes in the power of yoga to ground us, connect us and build a healthy body and clear mind. It's her honour to share this practice with you.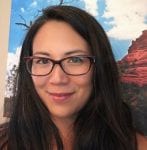 Matthea Schumpelt
Matthea is the owner and instructor of Yoga Magnificat, a yoga space shared with Sovereign Community Church in Douglastown. She obtained her 200-hour teaching certification in 2016 and has since taught numerous styles of yoga, including beginner's, vinyasa, relaxation, seniors and chair classes inspired by Iyengar, Power Yoga, Yin and Hatha. Matthea is also the only registered teacher in New Brunswick who leads Christ-centred classes, called YogaFaith. Her passion is to help others cultivate equanimity despite adversity, while nurturing practitioners toward freedom of movement no matter their age, physical ability or skill.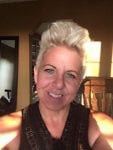 Lise Thibodeau
Lise comes to YogaFest as a Meditation Teacher, using her medium abilities to channel inner peace, physical health and mental stability. In addition Lise devotes her time to Native Teachings and honours their traditions and lessons of the medicine wheel, allowing students to move onward from the past and empowering their future to find their own version of self enlightenment. Lise is a Certified Reiki Teacher having received her accreditation all the way from Peru. Lise's background in energy healing is very extensive and she has experience with sound, speech and meditative therapies.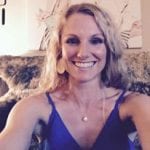 Lisa Daley
Lisa's journey with yoga began over 15 years ago in Calgary. It wasn't her favourite at first but she didn't give up. She knew what the benefits of yoga were and was determined to uncover them within herself. It helped that she grew up doing competitive gymnastics; she really loved being on her hands and upside down again. In 2008 she discovered something called The Work of Byron Katie, a method of Jnana Yoga. This meditative practice cracked her mind and heart open like nothing else had. After a few years of dedicated self-inquiry, she fell in love with regular yoga. Lisa did her Yoga Teacher Training in 2011 in Edmonton and began teaching right away. She loves teaching flow classes and incorporates breath, movement and stillness into every yoga class.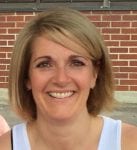 Sheri Lynn MacFarlane
Sheri Lynn's active lifestyle first guided her on the path to yoga. In the beginning, Sheri Lynn was looking for physical benefits; to lengthen and strengthen and prevent further strain on the body. Soon, she realized the many benefits of yoga, and began a self-guided practice, incorporating yoga into her exercise routine. In 2016, Sheri Lynn took the leap to become a yoga teacher, enrolling with Breathing Space Yoga in Halifax NS. Upon completing her yoga teacher training, she started incorporating her knowledge into her career as a resource and physical education teacher.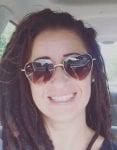 Heather Hutt
Heather Hutt is passionate about living a healthy lifestyle while maintaining a balanced family life. While always being an active person, being involved in competitive sports, yoga was incorporated for the many physical benefits. Over time the spirituality of yoga has made its way into every aspect of her life. Having practiced for over 15 years she has been teaching for over 7 years in various cities and countries, Heather is an E-RYT 200, RYT 500 and YACEP. Her extensive training includes Hatha, Vinyasa, Core Strengthening, Pre/Post Natal, Restorative (Pain Free) and Kids Yoga. Heather is one of the coordinators for the annual YogaFest Miramichi, she really enjoys spreading the love and passion for yoga, helping people reach their potential by breaking down barriers and trying new things!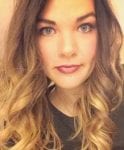 Jillian O'Shea
Jillian would like to introduce herself as Miramichi's newest Yin and Restorative Yoga Teacher. Her yoga journey began in 2014 when she attended her first yoga class with her mother. Jillian had been constantly searching for balance and peace in her life but it was not until she finished her first hour on her mat that she found them both. She quickly learned that inner peace and balance comes from slowing down, being present, taking breaths, and listening to the needs of our bodies; found by being authentic, accepting yourself for who you are and wherever you are in life, and loving yourself every step of the way. Jillian is very passionate about Yin and Restorative Yoga so she completed her 250 hour Teacher Training at Satori Toga with the amazing Stephanie Calhoun. The practice of yoga can heal any trauma related to physical, mental, or emotional pain.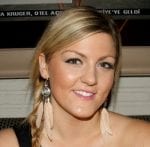 Vanessa McEvoy
Owner of The Yoga Block, Nutritionist, Yogi and proud pet parent of Camper the overgrown Labradoodle. After completing her Bachelor of Science in Nutrition at Mount Saint Vincent University in Halifax, the Miramichi native sought out a life in Calgary, where her love for yoga, hiking and a healthy lifestyle flourished. Vanessa started envisioning a life as a yoga teacher and in 2015 she took a leap of faith and followed intuition. That guiding sense led Vanessa to complete her 200 hour Ashtanga Yoga Training at Ajarya Yoga School in the beautiful Himalayan mountains of Rishikesh, India. While studying under the Internationally recognized Swami Atma and Nagesh G. She was able to fully let go of her past and begin a life changing journey that led her back to Miramichi. Vanessa adores the way yoga cultivates inner peace, self- awareness and compassion for self and others. She truly believes that yoga can heal any wound – physical, mental, and emotional. Yoga is a safe space to be yourself and to show up just as you are without judgements, doubts, fears, or expectations. Vanessa takes an inviting approach to her teachings and allows students to define their own practice each time they come to their mat. She looks forward to a beautiful day full of love, light and amazing yogis.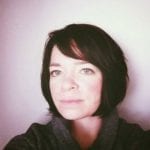 Laura Jacobs
The practice of yoga has always come to Laura when she least expected it but needed it the most! Laura's personal practice began following an athletic injury and she remembers feeling like she had never known her body in the same way before. She dabbled in it here and there, and then in her adult life she attended the opening of a new studio and felt as if the blinds had been drawn open. Laura began her teacher training shortly after with no real intention to teach, but just to deepen her own experience. She soon realized that she was blessed with the ability to share the gift of yoga with others and was hooked! Laura continued beyond her 200hr training into a 500 Hr program with Therapeutic Approach Yoga Studio in Halifax NS. She is trained in Hatha and Vinyasa, as well as Yin and Restorative, and Pre and Post Natal Yoga. Her teaching reflects a love of playful vinyasa flow, incorporating synchronized breath with movement, while providing a fun and creative environment for her students.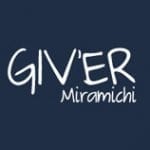 Giv'er Miramichi is about "What's up, what's new, what's happening". We are focused on building people up, supporting one another and celebrating our successes.