Beaubears Island Campfire – Aug 13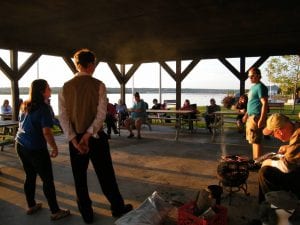 Old Man Matheson and Old Man McCarty once again look forward to welcoming you to lovely Bicentennial Park in Nelson this Sunday at 7pm to partake in some music, tall tales, and bologna over the campfire.
Beginning in 2017, the campfire in Bicentennial Park has been one of the Friends' of Beaubears Island's longest running events. Each year the staff at the Interpretive Centre showcase their talents as part of this special instalment of the weekly Sunday music series. Not only will you hear some yarns from the community's past, enjoy traditional folk songs and poetry, as well as more modern songs brought to you by the energetic staff, but there's always an opportunity to partake of some fire-roasted baloney, to say nothing of the great scenery and pleasurable company. Guests are welcome to share their own stories around the fire as well. Visitors are also encouraged to participate in our 50/50 draw in support of the Beaubears Island Summer Student Program, which makes these events possible.
Campfire, stories, song, and bologna! What's not to like? Be sure to join us on August 13th at 7 and take part in the fun!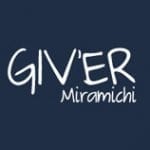 Giv'er Miramichi is about "What's up, what's new, what's happening". We are focused on building people up, supporting one another and celebrating our successes.