FALL HARVEST APEGNB PUMPKIN FLINGING CONTEST – SEPT 30, 2017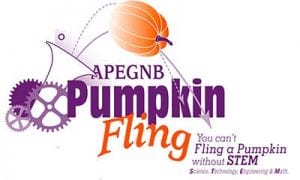 FALL HARVEST APEGNB PUMPKIN FLINGING CONTEST
When: Saturday September 30, 2017. 12pm to 3:30pm
Where: Downtown Chatham, Waterford Green, Miramichi NB
The Annual Fall Harvest will feature the APEGNB Pumpkin Flng, hosted by the Association of Professional Engineers and Geoscientists of New Brunswick in partnership with Sunny Corner Enterprises and NBCC Miramichi. This event allows APEGNB to promote engineering in a fun and creative way.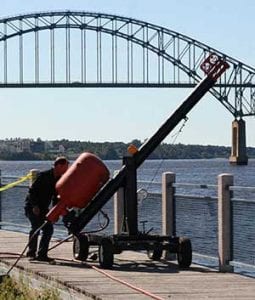 Elementary, middle and high school students from the Anglophone/Francophone North School District will compete in a pumpkin flinging contest. The public is welcomed to cheer on the participants and observe the pumpkin flinging flying fun. Each student purchases pumpkins with specific numbers that identify the participant. When the time comes they approach the firing station and trigger an air release valve that fires the cannon and launches the pumpkin into the air. Students are asked to provide aiming directions during this time so they have an interactive input to the trajectory of their pumpkin. A floating target serves as the intended splash point and is located about 500 ft. from the shore.
For the past 14 years the "APEGNB Pumpkin Fling" has been a fun educational event for students with Pumpkin Plinko, Guord Coaster, Pumpkin Toss and Angry Pumpkins. Using the large Cannon there is a prize awarded for the shot closest to the target and to second and third runners up, as well as a trophy for the "worst shot". A second contest, for schools only, will be the Mini-trebuchet contest for cash prizes of $750, $500 and $250. The winning school will be the recipient of the Fancy Pumpkin Fling Trophy.
New this year, Autism Resources Miramichi are joining us and will be holding their annual Autism Walk and Family Day on the same day at Waterford Green from 9:30am to noon.
This event has expanded to include other activities such as Pumpkin Zipline, Pumpkin Art, Face Painting, Angry Pumpkins, Pony Rides, music, costumes, he Chatham Rotary Club's Chili Cook-Off, and more!  Local vendors will also be on site! There is still room for vendors to book a space. Rental space is $20 and for more info contact Anne Bracken at 773-6877.
Money raised during the Pumpkin Fling is donated to the STEMnorth science labs in area schools. For more information call the Pumpkin Hotvine at 506-778-6000.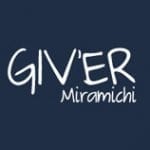 Giv'er Miramichi is about "What's up, what's new, what's happening". We are focused on building people up, supporting one another and celebrating our successes.