NBACL Awarded the 2017 Globe and Mail Employee Recommended Workplace
The New Brunswick Association for Community Living (NBACL) is a provincial, non-profit organization that works with and on behalf of children and adults with an intellectual disability and their families.
Established in 1957, NBACL works to build inclusive communities where children and adults with an intellectual disability can live, learn, work, and play. We work in areas across the lifespan – from early learning and child care to will and estate planning, changing lives, changing communities, and defending rights. At NBACL, we do "whatever it takes, for as long as it takes."
The concept of inclusion involves the values of belonging, acceptance and citizenship. People are seen to be and are assisted to be members of regular school communities, workplaces, child care centres, community associations and recreation and leisure activities. Communities learn to welcome citizens who may be excluded. The needs of people with disabilities are met through generic programs, with such essential supports provided as necessary.
NBACL was just awarded the 2017 Globe and Mail Employee Recommended Workplace. What a nice way to celebrate their 60th anniversary! NBACL has more than 60 employees in seven different offices: Miramichi, Moncton, Fredericton (head office), Bathurst, Saint John, St Stephen and Edmundston.
Working in the Miramichi office, you will find Amanda Donahue who is a Transition Facilitator. Amanda assists high school youth with an intellectual disability to make successful transitions from high school to adult life, and from school to work transitions.
Sarah Walsh is an Employment Coordinator for Miramichi/ Neguac. Sarah works to facilitate employment opportunities for job seekers with an intellectual disability. Sarah also works closely with employers in the community to create a rapport between them and the job seekers.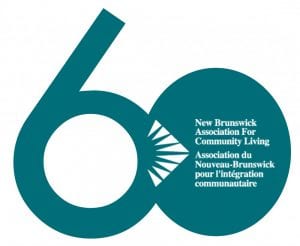 Sophie Sarrazin-Woodley is an Early Learning Inclusion Facilitator who provides on-site support and professional learning to provincial, inclusive early learning and childcare environments in different areas of New-Brunswick.
Tammy MacTavish is the Manager of Early Learning & Family Support. She supports a team of six Early Learning Inclusion Facilitators to develop and facilitate on-site support and professional learning for staff in provincial inclusive early learning and child care programs; and two Family Support Facilitators who work with families and individuals to access appropriate supports and services.
The Miramichi office is located at 1750 Water Street. If you would like to know more about programs and services offered by NBACL, please call 1-866-622-2548.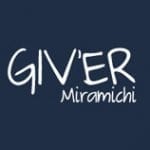 Giv'er Miramichi is about "What's up, what's new, what's happening". We are focused on building people up, supporting one another and celebrating our successes.