War Memories In Song/Soldiers of Song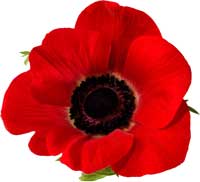 Over 30 years ago the Miramichi Folksong Festival held its first Remembrance Day Dinner/ Concert at the Beaverbrook Kin Centre, featuring music of the war years. This year War Memories in Song will be replaced with " Soldiers of Song" on Sunday November 5th at Carrefour Beausoleil. In celebration of the 150 birthday of Canada, this show is one of many that have been playing across Canada since January.
"Soldiers of Song" is a live performance involving theatre, music and storytelling based on the original works of the Dumbells, a Canadian concert party that entertained the troops on the front line in World War I.
If nationhood was won on the crest of Vimy Ridge, it was the Dumbells who provided the country with its earliest soundtacks. The musical play was written by award-winning author and two-time Juno Award nominee, Jason Wilson. He is assisted by Canadain Storyteller Lorne Brown, Toronto actors Jim Armstrong and Andrew Knowlton, and Marcus Ali and Parice Barbanchon from the Jason Wilson Band. The talented cast of musicians and actors bring the old comedy sketches and humorous war songs to life. Storyteller Lorne Brown shares stories about his personal connection to the Dumbells.
There are only two performances in New Brunswick, Riverview Arts Centre and Miramichi at Carrefour. The Miramichi show is hosted by the Miramichi Folksong Festival and Carrefour. There will be two options for tickets, one for just the concert (190 available), $25 each on sale at Brookdale Flower Shop, Kingston's Car Wash and Carrefour Beausoleil. Option two is Dinner/ Concert tickets (150 available by reservation only, call Susan at 506-622-1780) at $45. Dinner will be served at 6 pm in the cafeteria area near the theatre. The concert starts at 7 pm.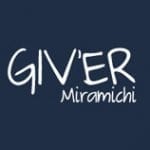 Giv'er Miramichi is about "What's up, what's new, what's happening". We are focused on building people up, supporting one another and celebrating our successes.