Holiday Social – The​ ​NB​ ​Adoption​ ​Support​ ​Network
The​ ​NB​ ​Adoption​ ​Support​ ​Network​ ​will​ ​be​ ​hosting​ ​our​ ​first​ ​event​ ​in​ ​the​ ​Miramichi!
A​ ​​ ​Holiday​ ​Social will be held on Saturday,​ ​December​ ​9th​ ​from​ ​1pm​ ​to​ ​3pm @ 67​ ​King​ ​Street​ ​​ ​(​Knights of Columbus building)​​.
This​ ​event​ ​is​ ​open​ ​to​ ​Adoptive​ ​Parents,​ ​Foster​ ​Families​ ​and​ ​especially​ ​the​ ​children​. Please​ ​bring​ ​your​ ​family​ ​members​ ​and/or​ ​friends​ ​to​ ​join​ ​us​ ​for​ ​some​ ​holiday​ ​games, prizes,​ ​hot​ ​chocolate​ ​and​ ​treats.
If​ ​interested​ ​please​ ​register​ ​at​ ​the​ ​link​ ​below​ ​or​ ​let​ ​​Kimberly​ ​NB​ ​Adoption​ ​Williston know​ ​through​ ​facebook.
https://www.eventbrite.ca/e/holiday-social-tickets-39871607050?aff=es2
The New Brunswick Adoption Foundation (NBAF) actively promotes adoption in our area. We are supported by the province, as well as donations from individuals and businesses who share our vision. The mission of the NB Adoption Foundation is to promote, support and advocate for the adoption of all children and youth in the permanent care of the New Brunswick government and to partner with organizations that share similar goals.
Learn about our organization, get updated on our latest activities, and contact us to learn how you can make a difference in the life of a child. www.nbadoption.ca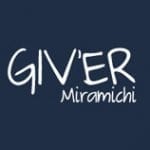 Giv'er Miramichi is about "What's up, what's new, what's happening". We are focused on building people up, supporting one another and celebrating our successes.