Meeting to Discuss Arts Education in Schools – March 14th
One and All – Parents, educators, artists, students, and all interested community members: Join us Wednesday March 14 from 6PM-8PM in Miramichi for a dynamic discussion about arts education!
Everyone will have an opportunity to discuss the future of Anglophone public arts education in New Brunswick at this energetic world café.
We'll ask you about your community and family's access to arts education. Your feedback will help us paint a picture of what arts education looks like across the Anglophone School Districts.
The Arts Education Town Halls are part of a review of Anglophone arts education being led by ArtsLink NB as an important element in the realization of the province's Cultural Policy. Participants will be asked to reflect on the state of arts education in their school district and to consider the impacts of arts education on their children, their students, or themselves. Discussions will identify significant challenges facing arts education as well as gathering ideas for what Anglophone arts education could look like in the future. Input will help direct further research as ArtsLink prepares a report on ways in which curriculum design, staffing, and resources can ensure that New Brunswick is doing its best to capitalize on the societal benefits that can be delivered by arts education in the schools.
The Town Halls will be held from 6-8 p.m. on:
Tuesday March 13th at The Ville in Fredericton
Wednesday March 14th at the Anglophone School District North Office in Miramichi
Thursday March 15th at the Moncton Public Library
Everyone with an interest in how arts education can support the development of New Brunswick's students and contribute long-term to the economic and social prosperity of the province is encouraged to attend. For more information visit: www.artslinknb.com/arts-education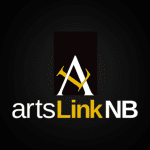 ArtsLink NB is the province's primary overall voice for Anglophone artists and the arts and a leading voice on the benefits of arts to society. It believes that New Brunswick's sustainable future relies on an up-to-date and responsive curriculum in all areas of K-12 education in order to nurture and develop citizens who are prepared for life's challenges by being literate, adaptable, and self-confident, and by valuing diversity. Arts education has a key role to play in this development through learning in the arts (courses in making art of all kinds), learning about the arts (courses in visual and performing arts history and criticism) and learning through the arts (innovative uses of the arts to facilitate learning in other areas.)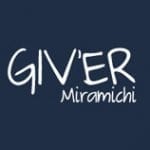 Giv'er Miramichi is about "What's up, what's new, what's happening". We are focused on building people up, supporting one another and celebrating our successes.