Tips on building your new deck.
Whether you're building a brand new deck or maintaining an existing, there is plenty to consider. Sam from Safe Guard Home Inspections and TimberTips helps you get one step closer with these helpful tips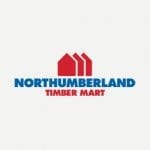 Northumberland Co-op is a hardware and building supplies store operating under the Timber Mart banner. They also have a garden centre in the summer, and are located at 254 Lawlor Lane in Newcastle, Miramichi.