Atlantic Salmon Conservation Schools Network (ASCSN)
Atlantic Salmon Conservation Schools Network (ASCSN)
by MVHS Fly Fishing Club
The Atlantic Salmon Conservation Schools Network (ASCSN) is a network of schools studying the conservation of Atlantic Salmon and was established in 2016 by David Ritchie from Scotland. Miramichi Valley High School is one of the schools involved along with schools from Scotland, United States, Finland, France, Greenland, Germany and Spain. The aim of the network is for schools to study their own local salmon river and share this information with the rest of the network whether it be through direct meeting opportunities or through media opportunities online.
Miramichi/Maine Hosting ASCSN schools (2019)
A focal event of this project will be in 2019, the International Year of the Salmon. We are excited to be hosting over 30 students and 15 adult supervisors, who will be travelling to the Miramichi to learn more about our conservation efforts. Participants will spend 2.5 days in the Miramichi and 2.5 days in East Machias, Maine.
The host Miramichi team will be led by Ashley Hallihan, a science teacher from Miramichi Valley High School, along with MVHS Fly Fishing Club organizers Jason Curtis and Tony Svarc. We are hoping to provide lodging at traditional fishing lodges along the Southwest Miramichi River. We plan to have access to water where guides will teach participants fly fishing techniques, and offer fly tying lessons along with a canoe trip down the river. We will be organizing presentations from a variety of speakers and tours of local facilities. ASCSN participants will experience recreational activities along with learning about the heritage and conservation efforts of the Miramichi River.
The success of this event will be dependent upon the partners and support from our community. We hope you will value this amazing opportunity to showcase the Miramichi River to youth from both shores of the Atlantic Ocean. In a time when salmon conservation is crucial, a global gathering of like-minded youths is an excellent opportunity to promote stewardship and showcase the importance of conserving this amazing species.
Miramichi / Maine Exchange July 2018
In preparation for the 2019 event, we will be organizing an exchange between Miramichi/Maine participants in late July 2018. This event will be amongst 12 students and 4 adult supervisors. In Miramichi, we will be planning similar activities that are planned for 2019. As a result, the students involved will become mentors for the ASCSN students coming next summer. Lodging will be provided along with meals. Maine will be looking after their own transportation and we will be doing the same when in Maine. Details on the activities will be developed in the coming months as we gain support from a variety of partners.
Here's how you can help support this initiative: volunteer as a guide, deliver a presentation, deliver fly tying instruction, help with canoe trip (canoes/travel), tour guide, offer lodging, offer access to private water, donate items for fundraising, raffle draws, online silent auction, donate financially.
MVHS Fly Fishing Club are excited to have a booth at the upcoming Atlantic Salmon Fly International being hosted at the Curling Club in Miramichi June 22nd – 24th . Drop by and visit our booth!
For information visit: www.facebook.com/MVHSFlyFishingClub and www.atlanticsalmonconservationschoolsnetwork.org
This article originally appeared in the Summer 2018 Issue of Giv'er Miramichi magazine.
Posted by: Giver Miramichi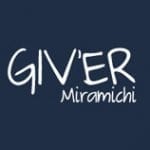 Giv'er Miramichi is about "What's up, what's new, what's happening". We are focused on building people up, supporting one another and celebrating our successes.