Old Fashioned Cooking with Darlene
by Darlene Jardine
I love looking through cookbooks, sometimes for hours, so I was delighted when my niece brought me a collection of old Good Housekeeping cookbooks.
I got out my vintage egg beater, fresh eggs from the chickens and whipped up a batch of "Crinkles" from the Book of Cookies, printed in 1958. I've also heard these called Ginger Sparklers.
Crinkles
2 1/4 cups sifted all-purpose flour
1 tsp salt
2 tsp baking soda
1/2 tsp ground cloves
1 tsp cinnamon
1 tsp ginger
3/4 cup soft shortening
1 cup brown sugar, packed
1 egg
1/4 cup molasses
granulated sugar for coating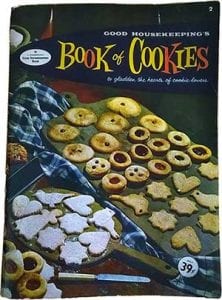 Sift together flour, salt, baking soda, cloves, cinnamon and ginger. Mix shortening, brown sugar and egg until creamy.
Mix in molasses then flour mixture. Refrigerate 1 hour or longer. When ready to bake, heat oven to 375°F.
Shape dough into walnut-size balls; dip one side of each ball into granulated sugar.
Place balls 3″ apart, with sugar sides up, on greased cookie sheet.
Sprinkle each cookie with 2 or 3 drops of water.
Bake 8 to 12 minutes or until done. If desired, flatten balls before baking. Makes 4 to 5 dozen.
Darlene's Tips: There is no need to flatten the cookies before baking. For best results line your cookie sheet with parchment paper. Start checking these cookies after 8min, when they crack and are lightly browned on the bottom, they are ready.
Darlene Jardine has worked as a chef most of her life and used to operate Darlene's Tea House in Blackville. She has since turned it into a quaint cottage for rent in the summer. www.DarlenesCountryCottage.com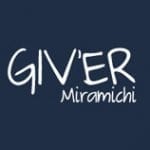 Giv'er Miramichi is about "What's up, what's new, what's happening". We are focused on building people up, supporting one another and celebrating our successes.