Therapy Dog Program through St John Ambulance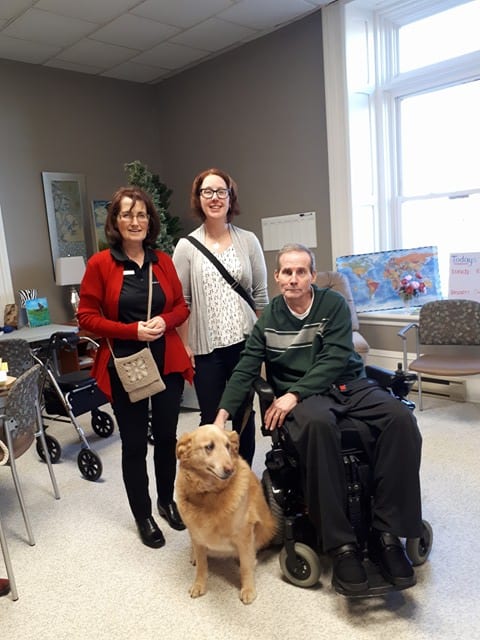 Are you looking for something fun and rewarding to do with your dog?  Then why not consider volunteering with the St. John Ambulance Therapy Dog Program!
We are looking for individuals who wish to provide health careoriented volunteer service within their community using their dog to assist.
Our volunteers provide comfort, joy and companionship to community members who are sick, lonely or reside in long term care facilities in New Brunswick.
Therapy Dogs also work with youth, youth at risk and children with special needs.  University campus visits are very popular, helping to relieve stress during exam periods.  Patients, residents and community members reap the therapeutic benefits of the unconditional love of a four-legged friend.
St. John Ambulance is one of the oldest charitable, non-profit organization still in existence today; with a history dating back to 1099AD.
The St. John Ambulance Therapy Dog Program builds on an outstanding tradition of providing expert First Aid, Health and Community Care.
Established in 1992 in Ontario and 1999 in New Brunswick, the Therapy Dog Program has grown to become a recognized leader in Animal-Assisted intervention.
Please contact us for any information about the program. 1-800-563-9998 or 
There is no charge to you to become a volunteer as the funds raised in our First Aid education programs support the Therapy Dog Program, however any contributions to the program are greatly appreciated.
 (picture is of Julia Connell, Mentor in Miramichi with Sarah and Amber visiting a resident)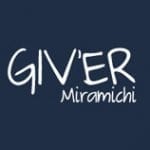 Giv'er Miramichi is about "What's up, what's new, what's happening". We are focused on building people up, supporting one another and celebrating our successes.