Laney & Alecia | A Tour Through Time
Laney & Alecia | A Tour Through Time Beaubears Island Tour!
Looking for something to do on a nice sunny day in Miramichi? What better way to spend it than taking a tour through time at Beaubears Island and learning about the multicultural history of the region. What makes this tour like no other is the friendly and helpful staff that guide you along the way.
The Beaubears Island interpretive centre is located on St. Patrick's Drive in Nelson. It sits alongside the riverbank and the scenery is second to none. As soon as we stepped out of our vehicles, there was a staff member outside who greeted us. We headed inside and checked in, but looked around the center while we had time to spare. Shortly after, we made our way to the dock to hop on the boat and meet our tour guide.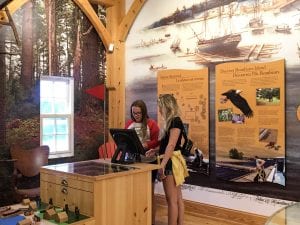 The boat took us from the dock to Wilson's Point and on the way we came across a bald eagle up in the trees. Our tour guide was quick to point it out and stated that from afar it looked like a male.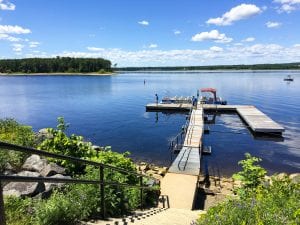 We walked up the stone stairs at Wilson's Point and there we met our first character. Throughout the tour there are multiple actors that make it fun and interactive. The characters monologues give an insiders perspective on their history and purpose at the site. We met everyone from a librarian to a young girl who would sneak over to play on the island. Monologues are provided in both French and English. They were extremely knowledgeable, answering all of our questions!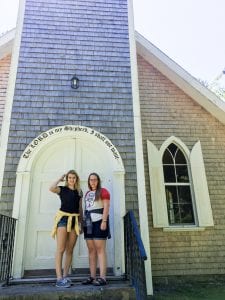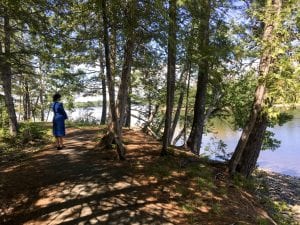 Later on, the boat took us to Beaubears Island where we met even more characters! In total, it was approximately two hours long and it kept our attention the entire time. We were brought back to the interpretive centre and we thanked the amazing staff that brought us on the journey. If you want to experience this journey also, we recommend that you come see the history for yourself!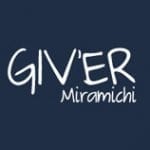 Giv'er Miramichi is about "What's up, what's new, what's happening". We are focused on building people up, supporting one another and celebrating our successes.