Tours All Day
With August drawing to a close, the Friends of Beaubears Island will be hosting their annual Tours All Day event, consisting of a full day of historical tours, every hour on the hour – Saturday August 25th at 10 am, 11 am, 12pm, 1 pm, 2 pm, and 3 pm. Cost for admission is just $10.
Watch history unfold before you on this unique adventure on Beaubears Island.
As tourists from across Canada, the United States, and as far away as Europe, can attest, the history of Beaubears Island is best recounted by its colourful cast of characters, and this Saturday, August 25, will be the last opportunity of 2018 to voyage back in time to see those characters tell things from their perspective.
This is a great occasion for an outing with family or friends.
Through thousands of years the island has seen marked change and transformed with the arrival of each new era.
Initially, it served as a centuries-old Mi'kmaq meeting ground for trade and the sharing of information and stories. The First Nations knew the island as Quoomeneegook, or "island of pines".
By 1755, in the midst of the Acadian Deportation, Marquis Charles des Champs de Boishébert brought fleeing Acadians to Beaubears Island and the surrounding lands.
The encampment was known as "Camp D'Esperance", but it became a place of great despair for those who settled, when promised supplies never arrived.
In the decades following this tragedy, Beaubears Island's shipyard bustled with activity.
Today, Beaubears Island is the only untouched shipbuilding site left in New Brunswick. Traces of slips, wharves and foundations are visible, and old growth pines, lilacs, vegetation and wildlife have reclaimed the bulk of the ground.
The ferry boat, Barbara Ann, will be leaving from the Beaubears Island Interpretive Centre at the times mentioned, and tickets can be purchased inside the Centre.
Once again, this is the last chance of 2018 to see the full cast of characters bringing history alive; an opportunity not to be missed.
To make reservations, or to access additional information regarding other services, call the Beaubears Island Interpretive Centre at (506) 622-8526 or email at .
Find the event on Facebook at: https://www.facebook.com/events/227374258001652/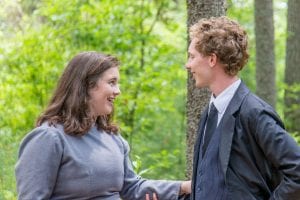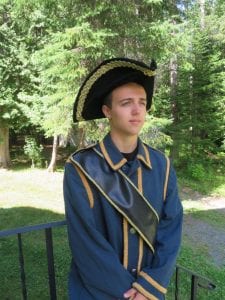 Posted by: Friends Of Beaubears Island Inc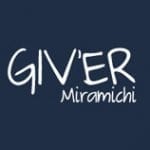 Giv'er Miramichi is about "What's up, what's new, what's happening". We are focused on building people up, supporting one another and celebrating our successes.