Miramichi Owl In Flight "Edie Szabo-Englehart Oil Painting Class"
Miramichi Owl In Flight "Edie Szabo-Englehart Oil Painting Class"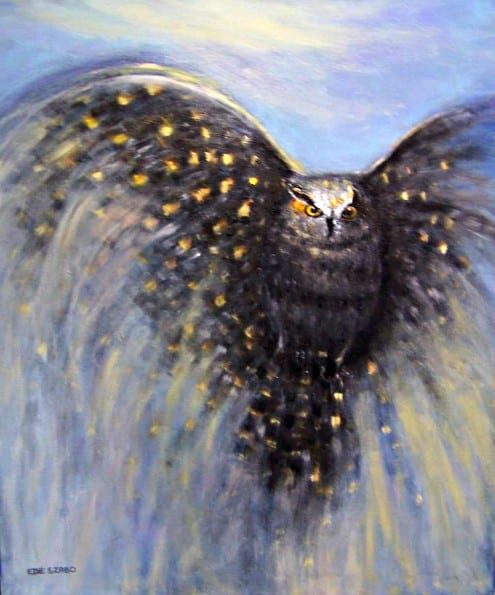 The Miramichi Owl In Flight "Edie Szabo-Englehart Oil Painting Class" will be taking place on Saturday, December 1st, 2018 from 10:00 am to 3:00 pm.
It will be held a at the Saint James and Saint John United Church Centre 556 King George Highway, Miramichi West – Newcastle.
$65.00 per person, and you will be receive a 16×12 completed picture at the end of the class.
Telephone: Edie Szabo-Englehart 1-506-622-3260 for more information.
Find the event on Facebook by visiting: https://www.facebook.com/events/502131630261364/
Join Edie Szabo Oil Painting Classes Group on Facebook at: https://www.facebook.com/groups/1525810364375591/