Centre Communautaire Collette Community Centre
Looking for a place to host a event?
Birthday?
Anniversary?
Wedding Shower?
Bachelorette Party?
Bachelor Party?
Family Function?
Baptism?
Wedding Reception?
Hootenanny / Benefit?
Penny Sale?
Bingo?
Breakfast / Supper?
… And Many More!
Look no further than the Centre Communautaire Collette Community Centre!!
It is situated just off the Route 126 Highway, between the City of Miramichi and Village of Rogersville, in the Rural Community of Collette, located at 330 Chemin Collette Road, next to the Notre Dame – Our Lady of Fatima Roman Catholic Church.
As the Christmas season is fast approaching, this facility offers Christmas Décor during the Holiday season!!
Rentals are:
$275.00 per day
$25.00 per hour
For further information or to book / reserve the Centre Communautaire Collette Community Centre, contact:
Gisèle Gaudet at 1-506-775-2777 or Lisa Pitre at 1-506-775-6029.
Be sure to "join" and "view" the Rogersville, Acadieville & Collette NB Facebook Group at: https://www.facebook.com/groups/2552426048/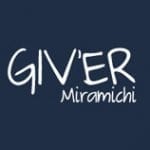 Giv'er Miramichi is about "What's up, what's new, what's happening". We are focused on building people up, supporting one another and celebrating our successes.